47 Edible Holiday Gifts
The gift of delicious is on everyone's Christmas list this year.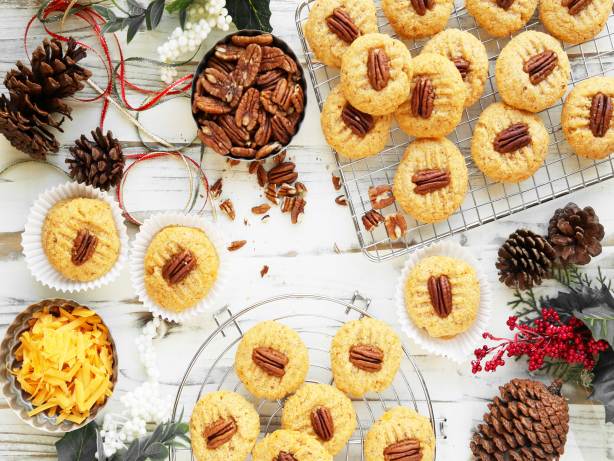 Chipotle Cheese Wafers
Savory cookies are perfect stuffing for stockings.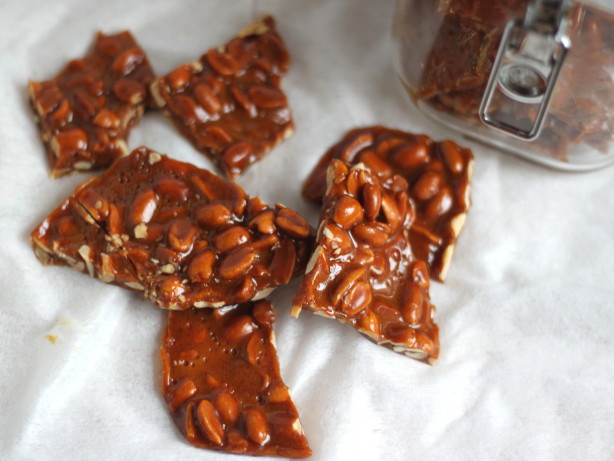 Peanut Brittle
"This is the 3rd time I have made this recipe and it's fantastic."
-Lisa in Oregon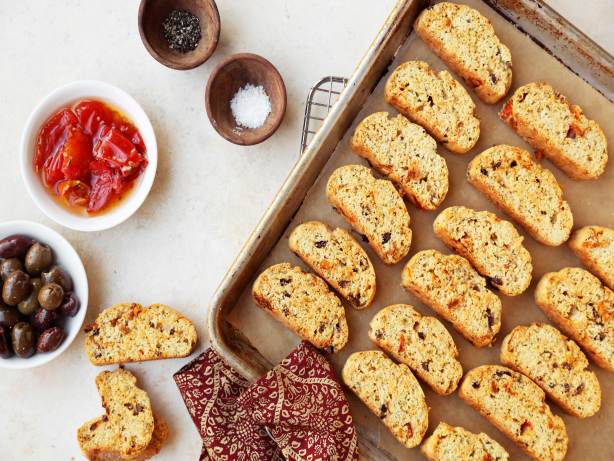 Savoury Mediterranean Biscotti
"Crunchy and tasty!"
-BeachGirl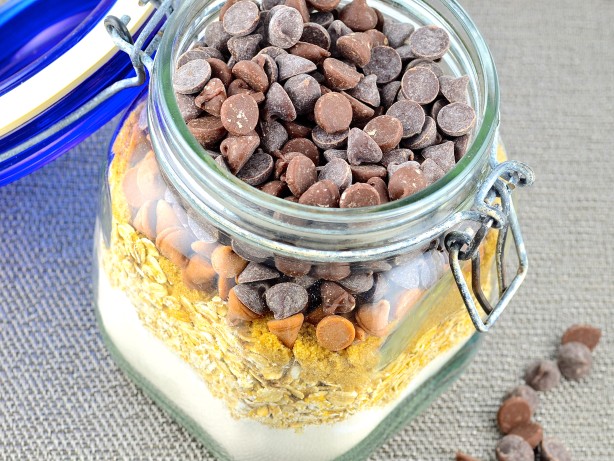 Chocolate Peanut Butter Oatmeal Cookies Gift Mix
"Layered cookie mixes in a jar are just so much fun. These looked great, and tasted even better."
-Lavender Lynn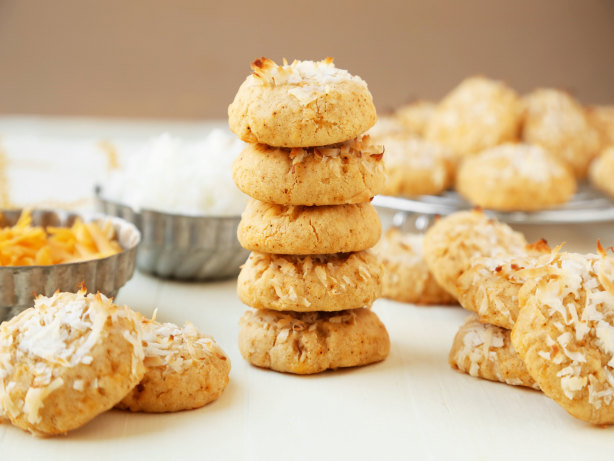 Cheese Biscuits
"These are addicting!"
-Annacia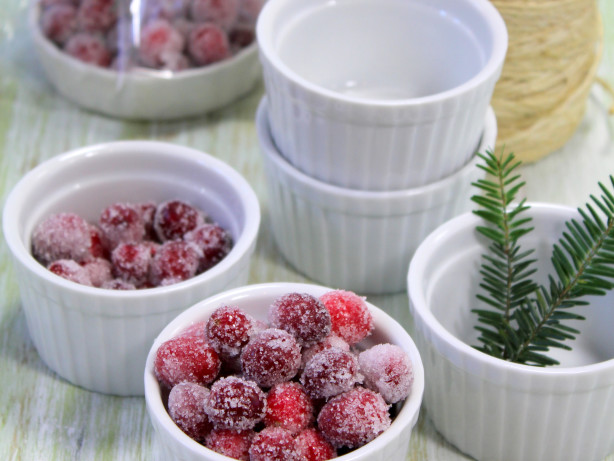 Sugared Cranberries
"These are like nature's Sour Patch Kids: sweet and tart! You can fill martini or champagne glasses with them to decorate your holiday table, or place them in little tins for edible gifts."
-spicyperspective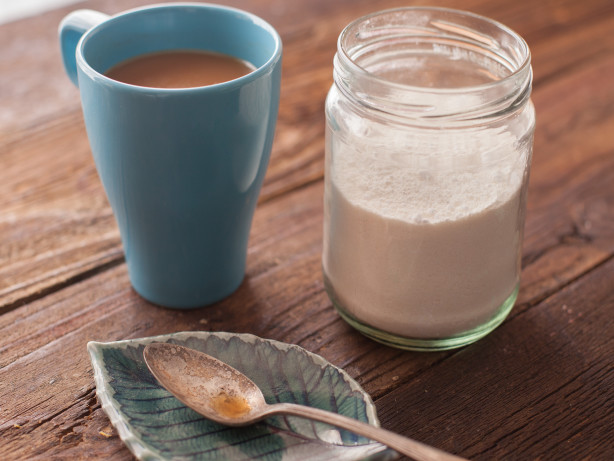 Vanilla Coffee Creamer
"Thank you for this great recipe! We are so happy with the results."
-littleinbigsky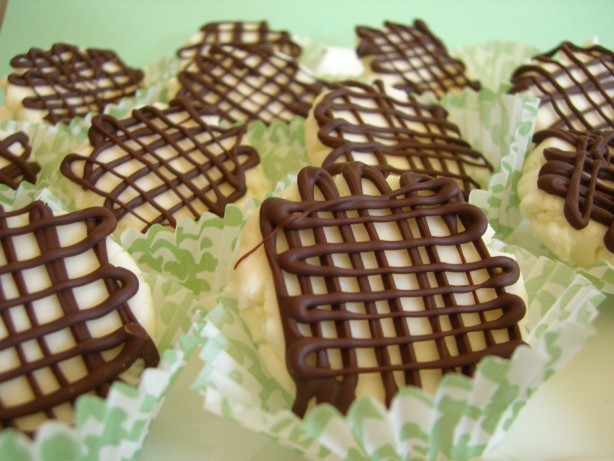 Chocolate-Covered Mints
"These are delicious and fun to make! They have the lovely flavor of an after-dinner mint but with chocolate."
-Chef*Lee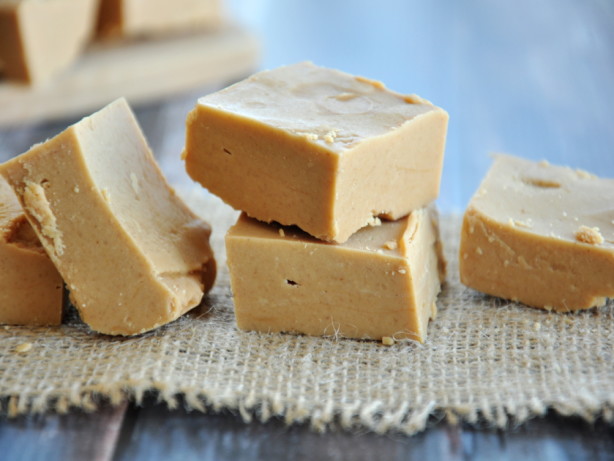 Super-Easy Peanut Butter Fudge
"Super easy is putting it mildly! I made this in 2 minutes! It's very creamy and not too sweet. When I need a recipe in a hurry, I'll reach for this one."
-MizzNezz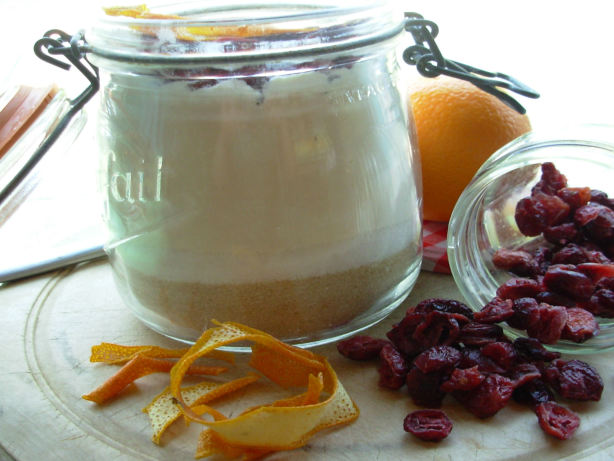 Cranberry-Orange Cookies in a Jar
"This is a lovely gift idea and a very nice cookie too!"
-French Tart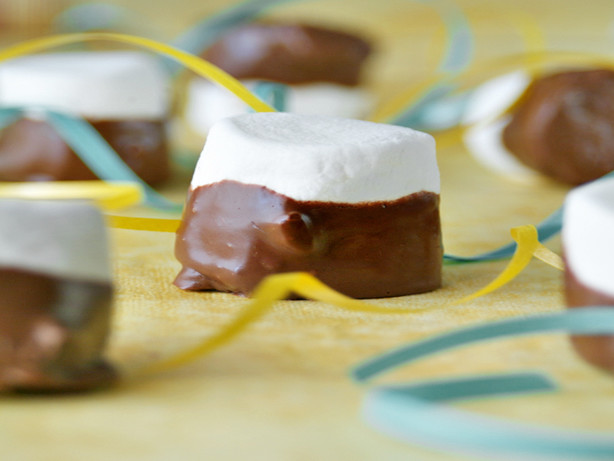 Rocky Road
"These turned out wonderful and were quick and easy to make."
-Gull Lake Linda
Coconut & Date Squares
"These are very addictive, especially for those who really like coconut."
-Sydney Mike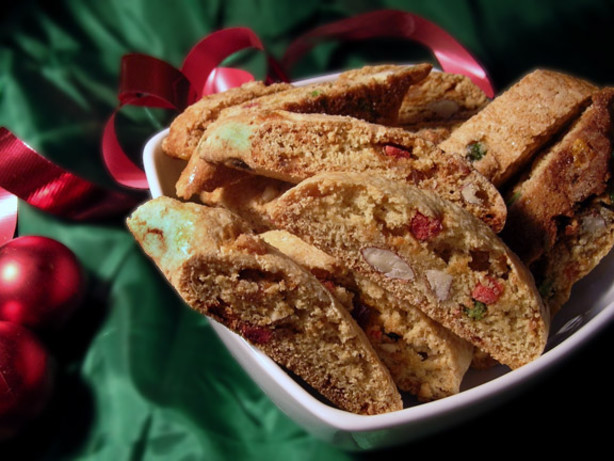 Holiday Biscotti
"These are gorgeous! They are going to be perfect for Christmas gifts."
-KLHquilts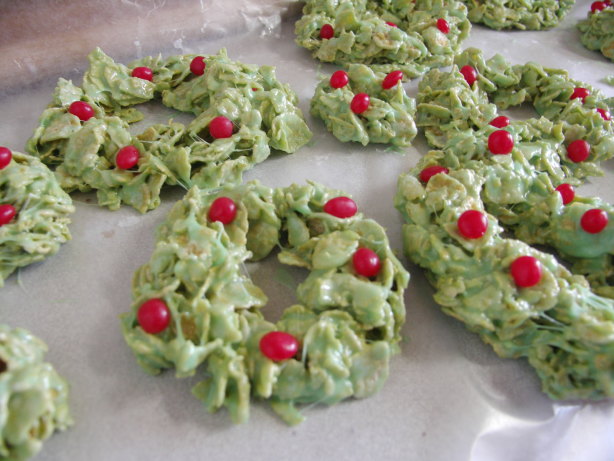 Holiday Wreaths
"I have been making these for Christmas since I was a little girl, and they are still a family-favorite."
-Smile1968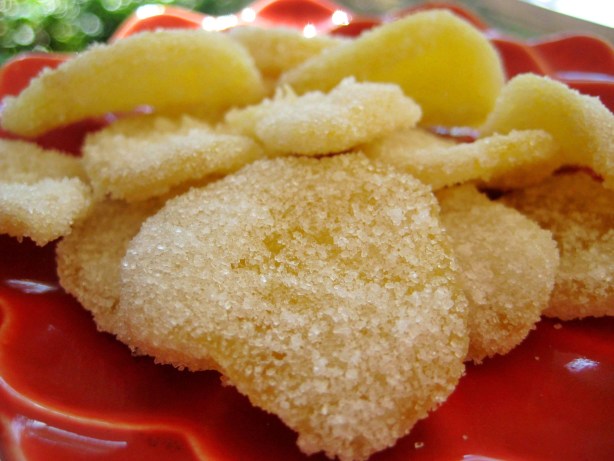 Candied Ginger
"This was a great recipe! I could not believe how easy it was to make candied ginger."
-Purple_Sea_Bait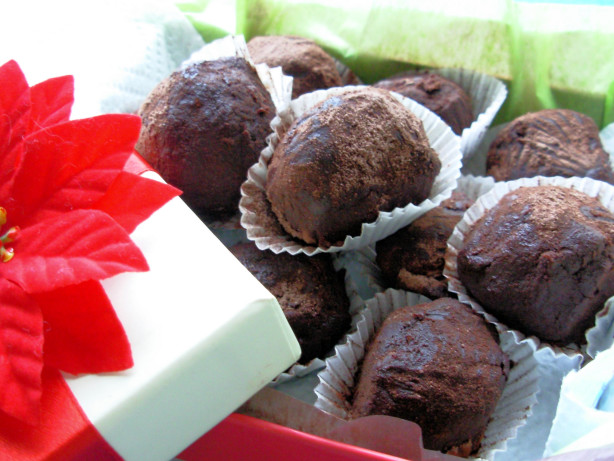 French Chocolate Truffles
"These easy truffles taste just like you bought them at a gourmet candy store! If you prefer, you can roll them in powdered sugar or cocoa powder."
-Mims & Squims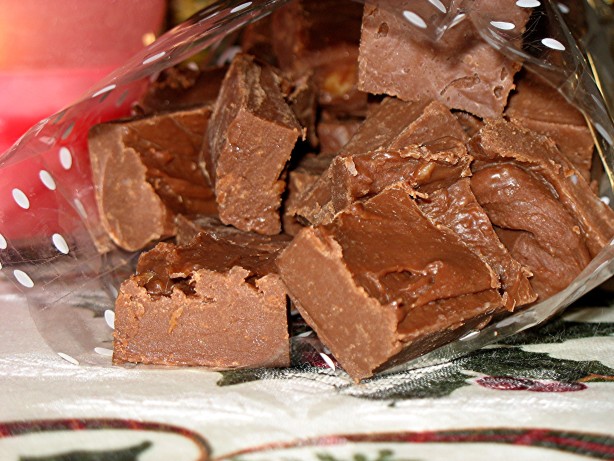 Easy Chocolate Fudge
"Everyone flipped out over these! This recipe is really easy, and tastes like it took a lot more effort than it actually did."
-MrsMM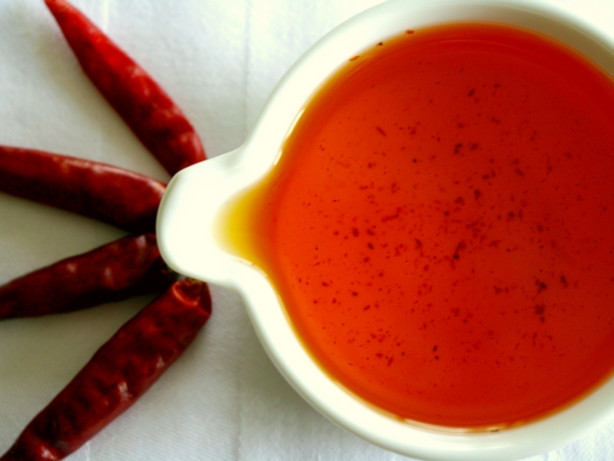 Spicy Chili Oil
"This was easy to make and tasty too!"
-Sharon123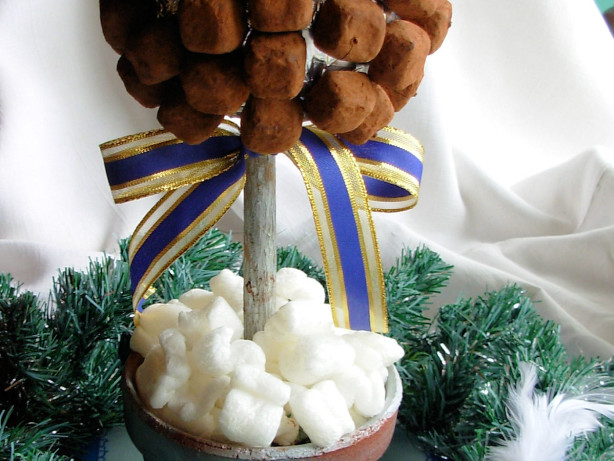 A Partridge in a Chocolate Truffle Tree
"This is very easy to put together, and the finished product is brilliant! Be prepared to become a truffle factory because people will inhale them."
-Karen's Krazy Kitchen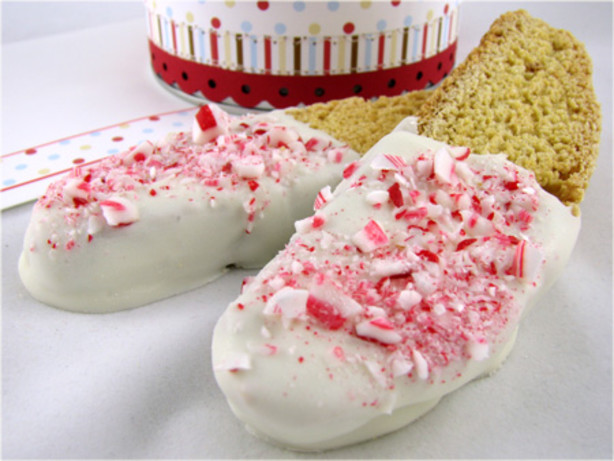 Snickerdoodle Biscotti
"I love to dunk these biscotti in my morning coffee or some hot chocolate. Now I'm making them for Christmas gifts! I tried two other varieties, but this recipe is by far the best."
-lamomma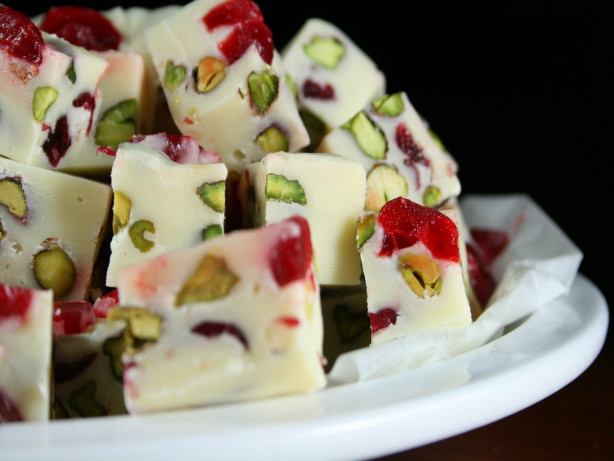 5-Minute White Chocolate Fudge Wreath with Pistachios & Cranberries
"This was fabulous! It looked amazing and I gave it gift-wrapped in cellophane with a big bow. I am making another three to give as presents this Christmas."
-Perfectionist cook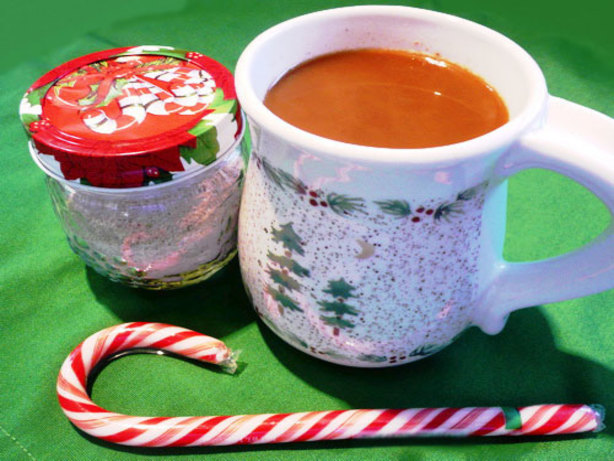 Gingerbread Creamer
"Sugar and spice, oh, how nice! This super-simple creamer brings you the taste of Christmas any time of year. The aroma is absolutely wonderful."
-Annacia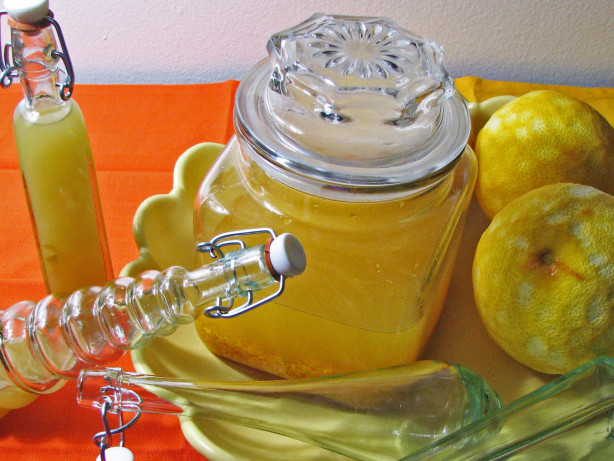 Orange Extract
"This was very easy, economical and tasted good too!"
-Mikekey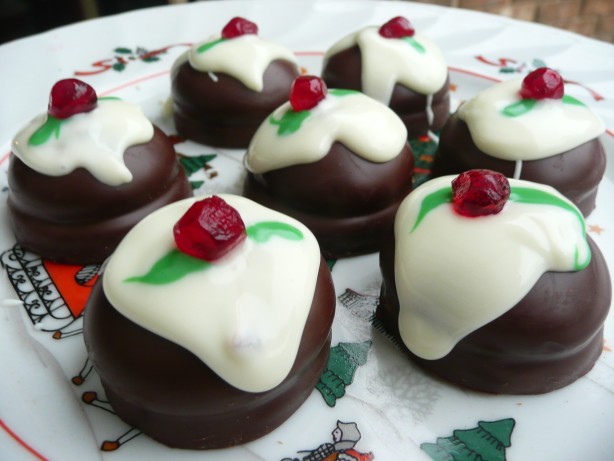 Mini Christmas Puddings
"These not only tasted delicious, but they were gorgeous on my Christmas cookie trays."
-RecipeNut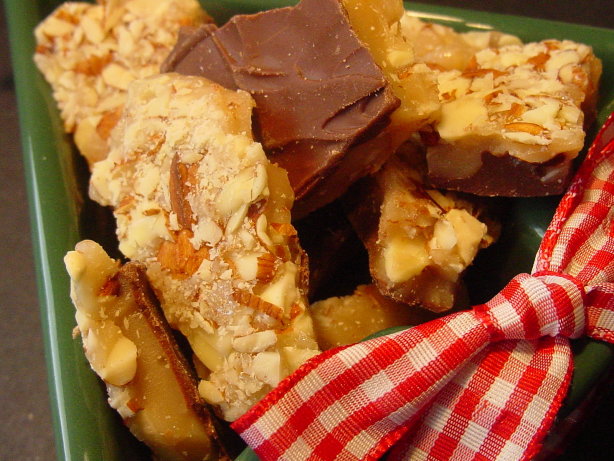 Almond Roca
"This recipe is so easy and spectacular! A box of this makes a great gift for everyone and anyone."
-707heather707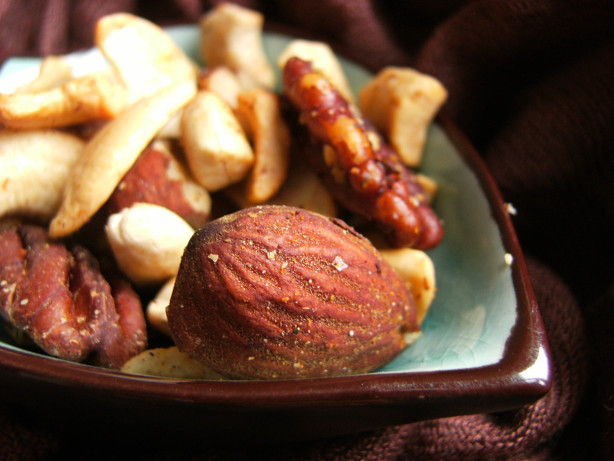 Cajun-Spiced Peanuts
"I loved this! Some of my friends may be lucky enough to receive these nuts in their Christmas baskets."
-alligirl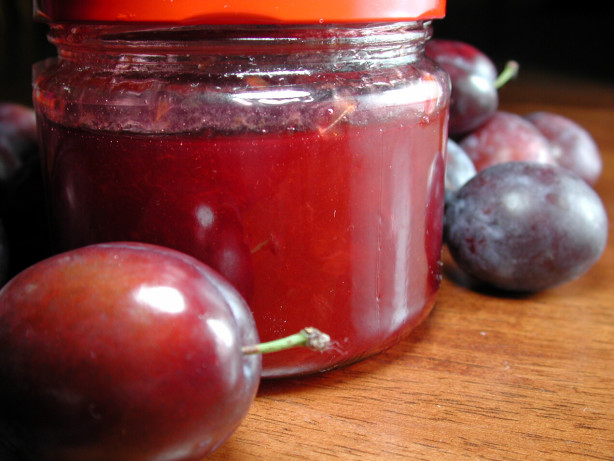 Gingered-Plum Jam
"This is a lovely jam. It has just the right amount of lemon and ginger to enhance the plums without overtaking their flavor."
-Chef Kate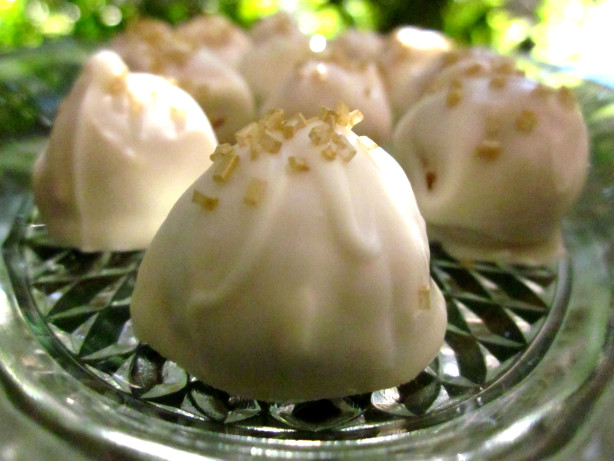 Peanut Butter Snow Balls
"This is a great goody to add to a Christmas cookie tray."
-Chef Buggsy Mate
Cinnamon Candy Popcorn
"I make this every year for Christmas. It's easy, looks beautiful, keeps well and can be very addicting."
-Brooke the Cook in WI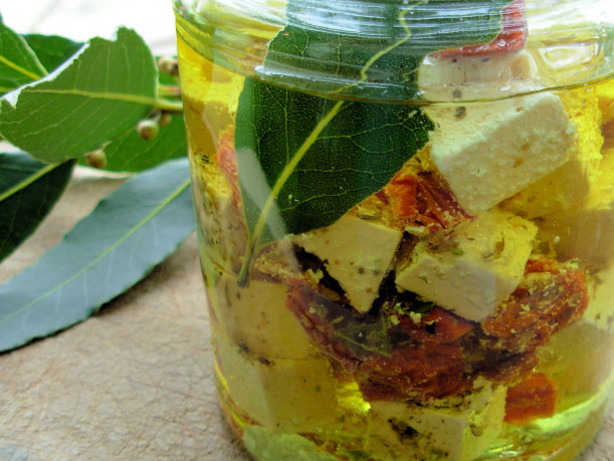 Marinated Feta Cheese
"This is absolutely lovely! It is simple to make and would be the perfect gift for a foodie."
-Katzen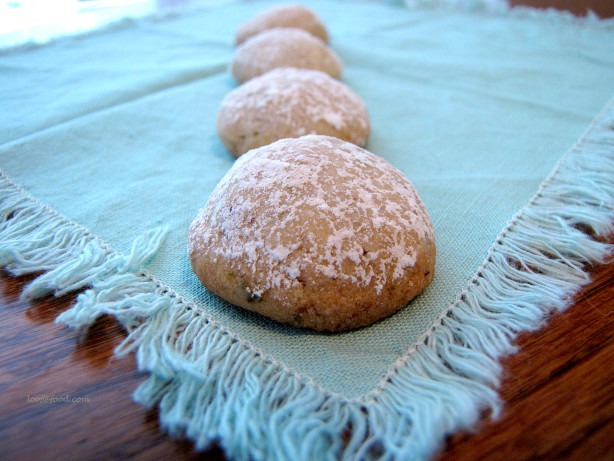 Lime Nut Buttons
"These are wonderful and elegant little cookies!"
-loof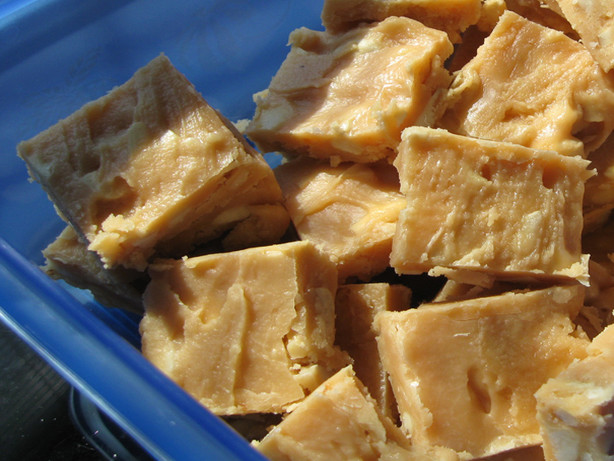 Chantilly Fudge
"I made this to go with my Christmas cookie trays and I was glad that I did. Everyone really loved this fudge!"
-MichelliBelli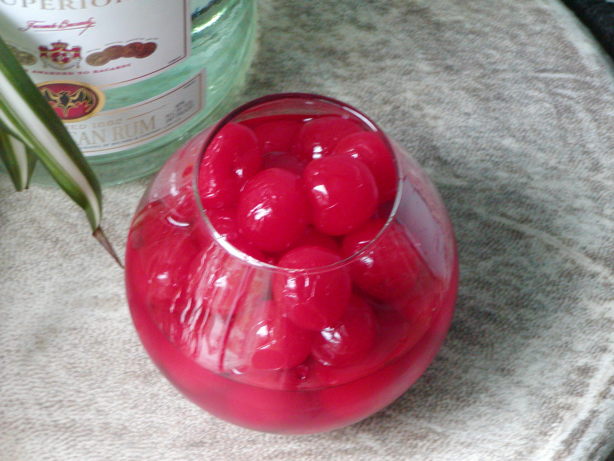 Drunken Cherries
"I made these for my Christmas gift baskets, and everyone loved them! It's been a blast using the extras as a garnish for different drinks."
-Sooz Cooks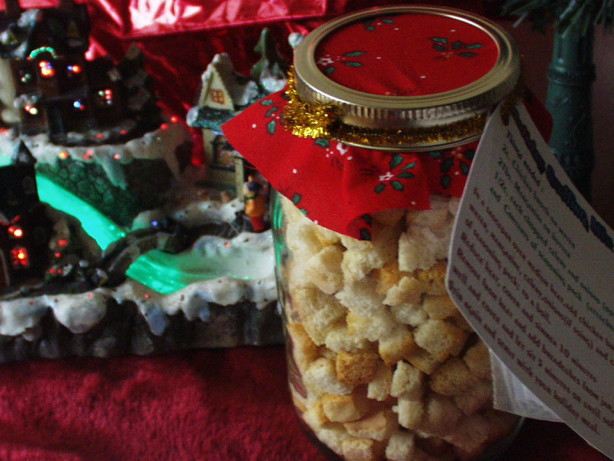 Holiday Stuffing Mix in a Jar
This flavorful stuffing mix looks great in a decorative jar, and makes a delicious holiday gift.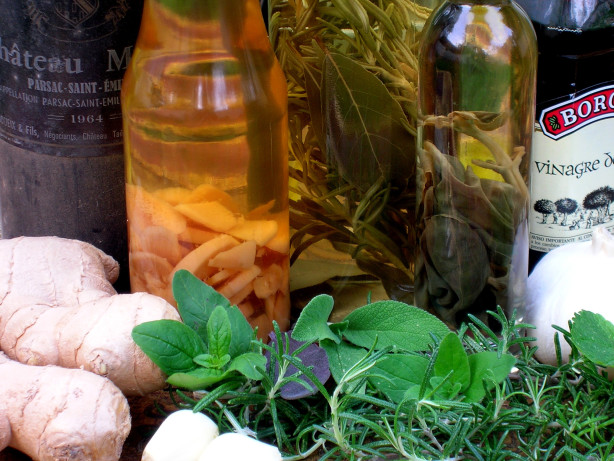 Herbal Vinegar
"Herbal vinegars are easy to prepare and are beautiful to look at. Plus, they make great gifts!"
-- Carla -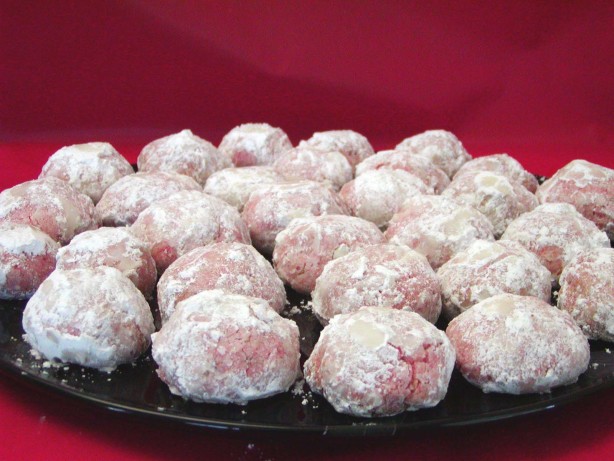 Peppermint Snowballs
"These are very festive and pretty!"
-blairie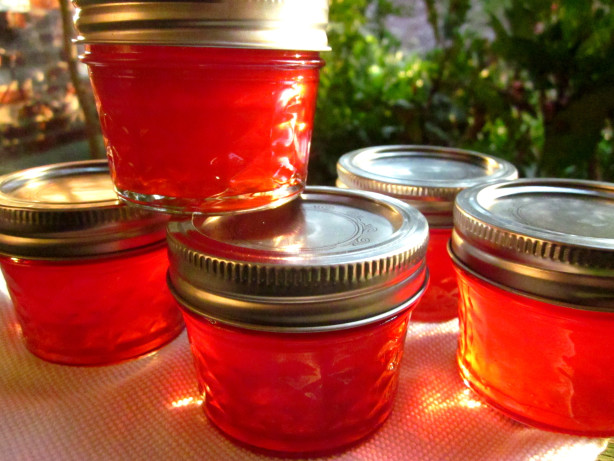 Christmas Jelly
"This was a huge hit and we put it on everything!"
-shellynnrn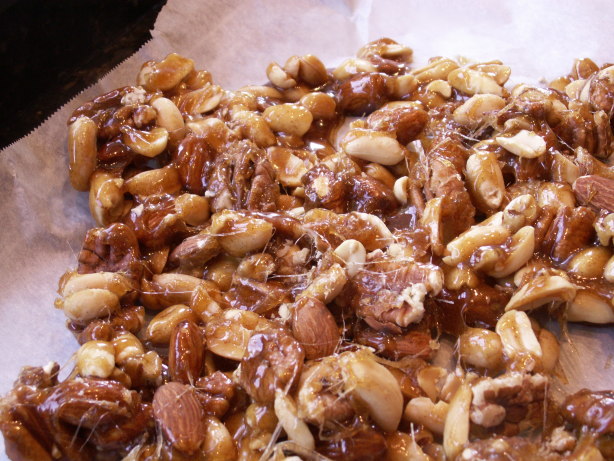 Candied Peanuts
"These worked out very well for me. I will make them for a Christmas treat."
-Gerry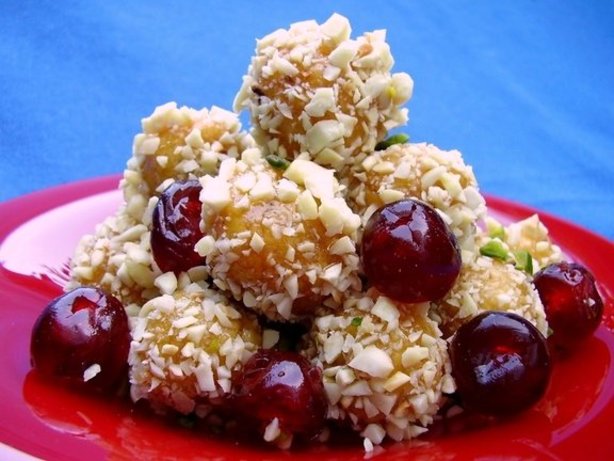 Tayglach
"These were yummy and so pretty! I liked them a lot."
-Inge 1505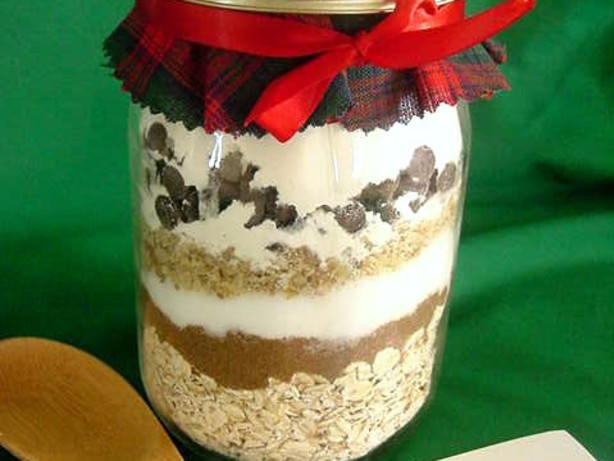 Texas Cowboy Cookies in a Jar
"I got a jar of these for Christmas — they tasted great, and the kids really loved them. I'm sure I'll use this gift idea in the future because I know how nice it is to receive!"
-Marg (CaymanDesigns)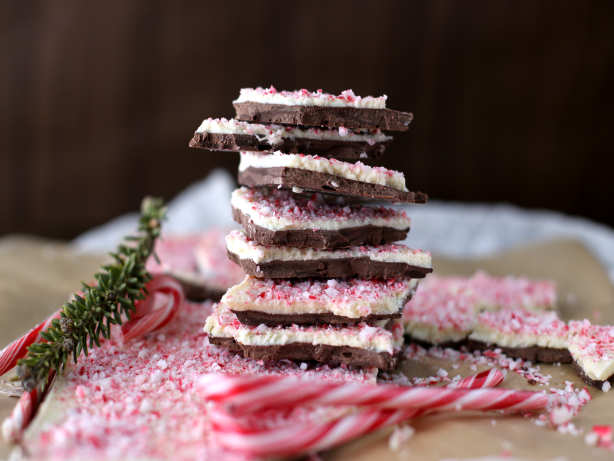 Peppermint Bark
"Absolutely fabulous! For a thrifty holiday gift, I'm making a couple of batches for my co-workers' gift baskets."
-Trixie735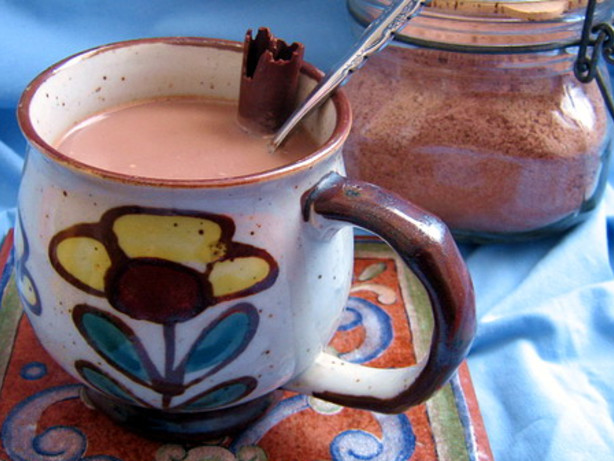 Snickerdoodle Coffee Mix
"What a way to start the morning! The flavor of this coffee is exceptional, and it was so easy to make."
-weekend cooker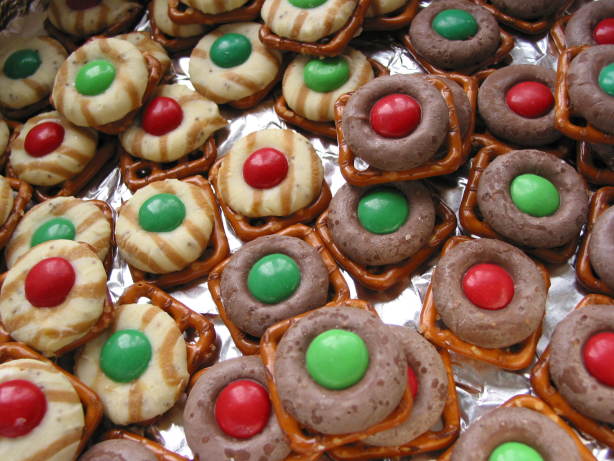 Holiday Pretzels
"I served these at my Christmas party. They had a great combination of salty and sweet."
-Ruby15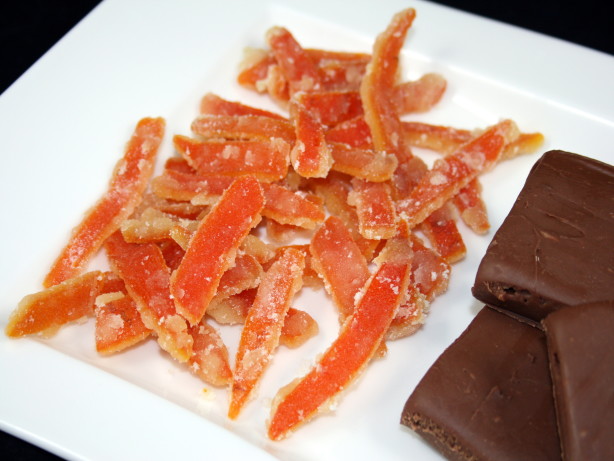 Candied-Fruit Peels
"This was a delicious recipe, and a wonderful way to use the peels that we normally throw away!"
-Maggie in Florida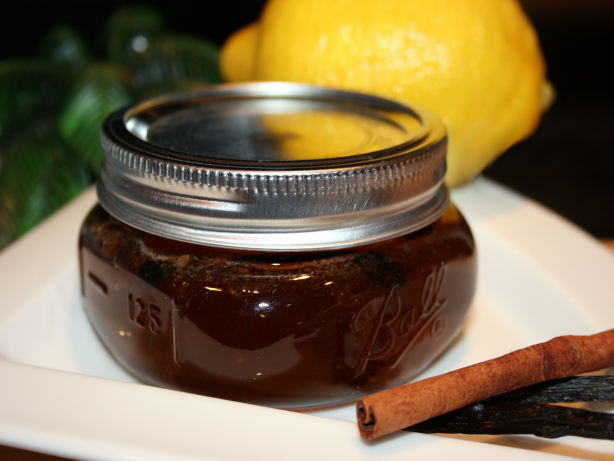 Love Honey
"I made this before Christmas and gifted most of it. Everyone wanted more and they also wanted the recipe!"
-Barefoot Beachcomber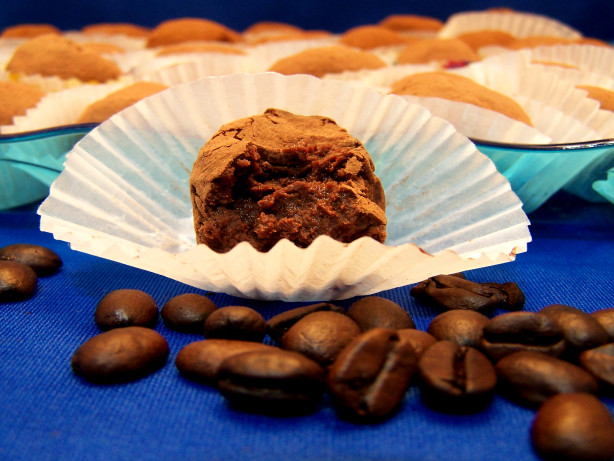 Kahlua Coffee Truffles
"These are fantastic truffles! They have the perfect texture, a wonderful flavor and are very easy to make."
-rosslare