"I love the holidays because pumpkin and cheesecake are my alltime favorite desert. I love pumpkin cheesecake so i came up with a way to spice it up this year and topped it with home made strudel topping wich gave it an unbelievable crunch.... And if you follow the recipe subsitutes then it wont break your diet either"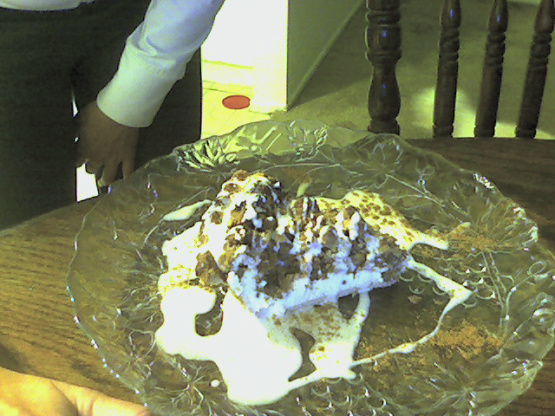 1/2 the Fat Strudel Pumpkin Cheesecake
5 recipe photos
Directions
Preheat oven to 450 degrees.
- Combine cream cheese and sour cream until creamy and add eggs.
- once soft add lemon juice and sugar.
cook pie crusts in oven for about 3 minutes or until crispy.
- when pie crust is finished pour cream cheese filling into pie crust, filling half way.
-place in oven for about five minutes.
- Mix ingredients for pumpkin filling and pour into the pie crust on top of the cheesecake filling.
- bake for twenty minutes.
- while waiting for the pie to bake begin to prepare the strudel.
- mix all the dry ingredients together then slwoly add butter. You want the mixture to be chunky crumbles.
- After baking the pie for twenty minutes add strudel to the top of the pies, covering them completely.
- bake for another 25 minutes or until pies are cooked through.
check with a tooth pick.