"This recipe was found along my GG Nelson's belongings. I'm posting this only because when I did a search for pancake recipes, I couldn't find anything that looked or seemed quite like this one. For variations, you can add 1 tbls. honey or 1 tbls. cinnamon and sugar mix or 1 tbls. cocoa powder and a handfull of chocolate chips. Cooking time is for individual pancakes, not a collective cook time."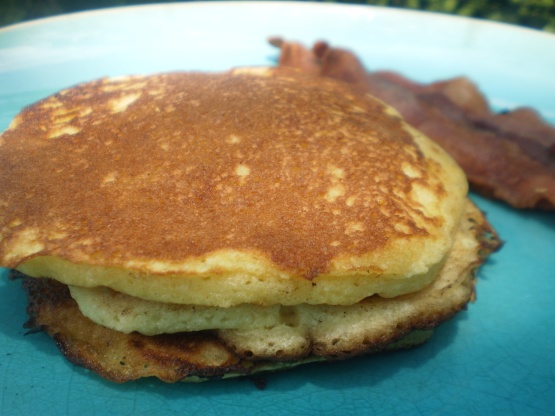 100 Year Old Pancakes
2 recipe photos
Directions
In a small bowl, beat egg whites until stiff.
In a large bowl, beat egg yolks until blended, add melted butter and beat together.
Stir the buttermilk into the beaten egg yolks, than sift in the flour, sugar, salt, baking powder, and baking soda.
Fold in egg whites.
Cook in a pan greased with butter.