"These apricot balls are delicious and so easy to make, just process and roll into small balls, warning, you better make lots they are very addictive lol!"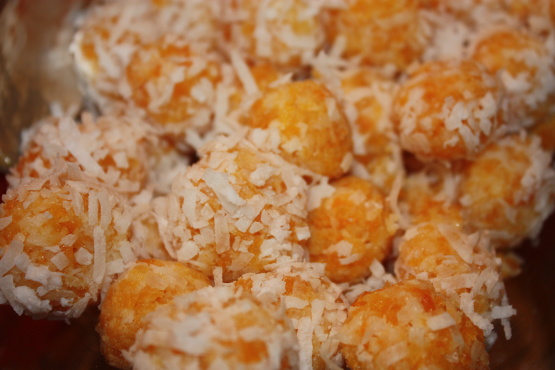 Amazing Apricot Balls
1 recipe photo
Directions
In a food processor chop apricots and coconut until thoroughly combined.
Add the 1/4 cup sweetened condensed milk; process until combined.
Pour the mixture into a dish; refrigerate until firm (about 30-45 minutes).
Place wax paper on a baking sheet; set aside.
Place additional coconut or finely chopped pecans in a shallow bowl.
Shape apricot mixture into balls (about 1-inch in diameter).
Roll in coconut; place on wax paper.
Refrigerate until firm.
Store in an airtight container in the refrigerator.