"This is from The Amish Cook Recollections and Recipes from an Old Order Amish Family by Elizabeth Coblentz with Kevin Williams. It's posted in response to a recipe request. The Amish community this recipe represents is in Indiana, the Midwestern part of the U.S."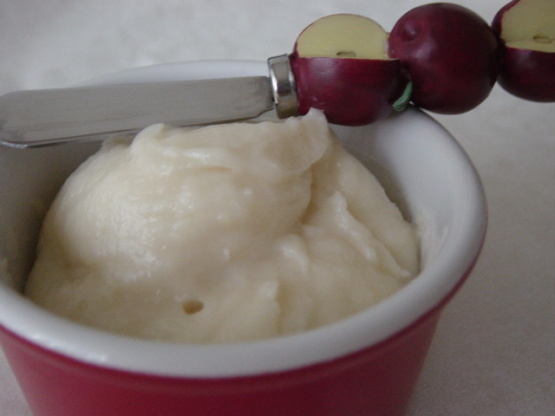 Amish Cooked Salad Dressing
1 recipe photo
Directions
In a small bowl, beat the egg with 1 tbsp of the water;set aside.
In a saucepan, whisk together the flour, mustard, and sugar, then whisk in the remaining 1 cup water, vinegar, oil and lemon juice; heat over medium heat for 1 minute, whisking continuously (the dressing will be thick).
Add the egg mixture to the flour mixture and continue to cook for about 1 minute, stirring until the dressing has a mashed potato consistency and is off-white in color.
Remove from heat, cover, and cool completely.
Store in a covered jar in the refrigerator (will keep for several weeks).