"I found this through my electric co-op magazine and boy am I ever glad I did. Truly a nice moist quick bread. The key to this bread is obtaining a dark, rich apple butter - the darker the better for flavor. I used White House Apple Butter which was wonderful and outside of my mom's fresh homemade apple butter it is the best I've tried. I hope you enjoy this recipe as much as my family."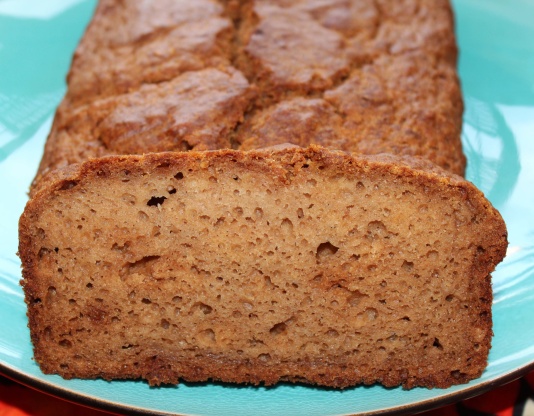 Apple Butter Bread
2 recipe photos
Directions
In a mixing bowl, combine the apple butter, cinnamon and cloves.
Whisk in the water, then oil, then brown sugar, then the eggs (not all together). Mix until smooth.
Sift together (important so you don't get white lumps in your dark bread), flour, baking soda and salt. Then combine with the apple butter mixture and mix until smooth.
Pour into a greased 9-inch loaf pan or 3 to 4 mini-loaf pans.
Bake at 350F for 65-70 minutes for the 9-inch pan or 45-50 minutes for the mini-loaves.
Let stand for 10-15 minutes to cool slightly before removing from the pans and letting cool completely on a wire rack.