"This amazed me when I first came up with it. The yeast is basically a flavoring agent, the dough works pretty well without it but it does add a tiny bit of springy-ness. Measurements are (very) approximate, just follow the directions..."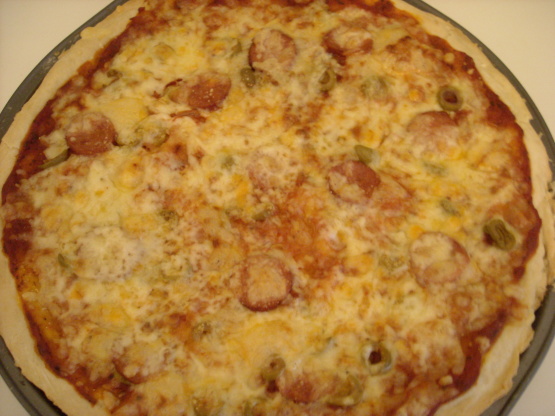 Astonishingly Easy "yeasty" Bisquick Pizza Dough
2 recipe photos
Directions
Mix biscuit mix and yeast. Add warm water until it reaches about the consistency of cake batter.
Add wheat flour until a firm dough is formed. Pat or roll out into desired crust shape, using olive oil as desired to prevent sticking.
Top as desired and bake at around 400 degrees until done, time of course will depend on how thick you make it but 20 minutes is a good estimate.