"You know which chocolate chip bag I am talking about! I didn't see any recipes posted yet that matched this recipe from the "house of toll" so I thought I'd go ahead and post it. Here you go!"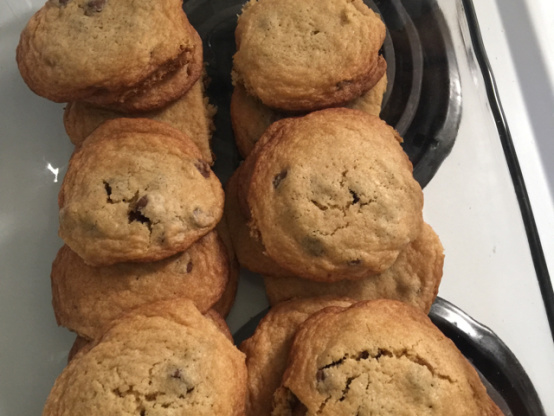 Back of " That " Bag Choc. Chip Cookies - Toll House
5 recipe photos
Directions
Preheat oven to 375 degrees.
In a small bowl, combine flour, baking soda, and salt; set aside.
In a large bowl, beat butter, granulated sugar, brown sugar, and vanilla extract until creamy.
Add eggs, one at a time, beating well after each addition.
Gradually beat in flour mixture to the butter mixture.
Stir in chocolate chips and nuts (if desired).
Drop by rounded tablespoon onto ungreased cookie sheet.
Bake for 9-11 minutes, or until golden brown.
Allow to cool on the baking sheet for 2 minutes, then transfer the cookies to wire racks to cool completely.
Enjoy!