"This dessert is like homemade apple pie with 90% less effort. Served al amode with a side of vanilla ice cream, this dessert is both rich and easy. I found this recipe and am posting it for the world to see courtesy of: http://frumteacher.blogspot.com"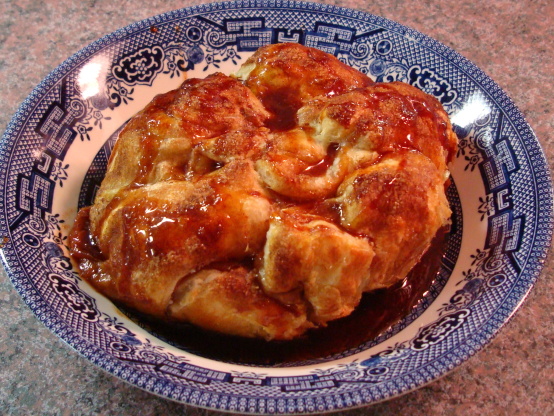 Baked Apples
2 recipe photos
Directions
Thaw your puff pastry.
Pre-heat oven to 350 *F.
Core and peel apples **DO NOT CUT**.
Mix cinnamon and sugar in a bowl.
Place each apple on individual puff pastry sheet.
Fill center of apple with cinnamon sugar mix.
Cover apple on all sides with pastry.
Place on greased cookie sheet.
In a separate bowl mix wisk egg and brush egg onto pastry.
Bake for 30 minutes or until golden brown.
Serve hot with vanilla ice cream.