"Sweet biscuits from the Caribbean. Very easy to make."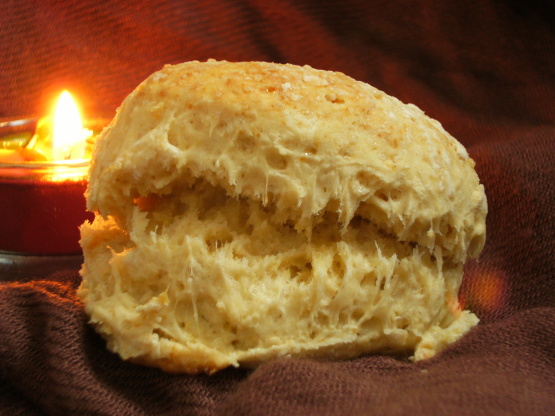 Bakes - Baking Powder Biscuits from Barbados
4 recipe photos
Directions
Combine all the dry ingredients.
Add the melted butter and mix in the eggs, milk and enough water to form a soft workable dough.
Knead lightly.
Divide the dough into 10 pieces; form each one into a ball; roll out to a 1 cm (1/2") disk.
Place on a greased baking sheet and bake at 200 °C (400 °F) for 12-15 minutes.