"There are a bazillion banana bread recipes but I can't seem to duplicate exactly. It is dense and has intense banana flavor and it never fails to get compliments. I have lost the piece of paper that this recipe lives on so many times and it has caused me so much anxiety. I have found it.....again.....so I am finally being smart and posting here for safe keeping."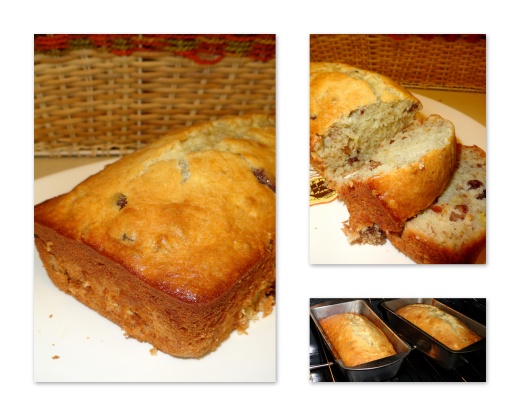 Banana Bread
6 recipe photos
Directions
Place oven rack in its lowest position. Heat oven to 350 degrees. Grease bottoms only of 2 loaf pans 8 1/2 x 4 1/2 x 2 1/2.
Mix sugar and butter in a large bowl. Stir in eggs until well blended. Add bananas, buttermilk, and vanilla. Beat until smooth. Stir in remaining ingredients until moistened.
Pour into pans. Bake for 1 hour, or until wooden pick inserted in center comes out clean. Cool 5 minutes. Loosen sides of loaves from pans; remove from pans. Cool completely before slicing.