"This cake does not last long in our house. In truth I think it's the icing that makes the cake, but the moist cake is fabulous too. It freezes great as well."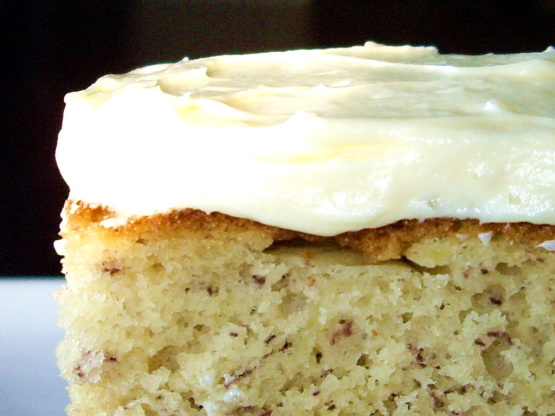 Banana Cake With Homemade Pudding Icing
3 recipe photos
Directions
To make cake: Mix margarine, sugar and eggs together.
In separate bowl mash the bananas and add the milk. Once mixed, add the banana mixture to the margarine, sugar and eggs.
In separate bowl mix the remaining dry cake ingredients.
Mix the dry and wet cake ingredients together.
Pour into 9 x 13 inch pan and bake at 350 degrees Fahrenheit for 35 - 40 minutes. Cool to room temperature.
To make icing: Mix the flour, milk and sugar in a small sauce pan.
Cook to boiling stirring continuously. Cool to room temperature.
In a separate bowl whip the margarine, shortening and vanilla.
Mix the cooled pudding mixture with the whipped marg/shortening mixture until fluffy.
Top cooled cake with icing and enjoy!