"If you're sick of making the same bread every 10 days, try this one!"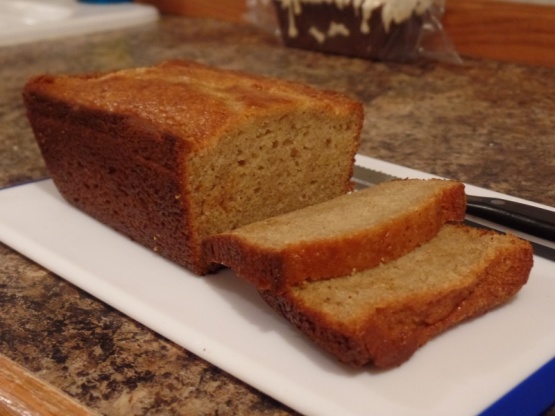 Banana Friendship Bread
2 recipe photos
Directions
To the batter add 2 bananas, 3 eggs, 1-1/2 tsp baking powder, 1 cup oil (or ½ oil & ½ applesauce), ½ tsp baking soda, ½ cup milk, ½ tsp vanilla, 1 cup sugar, 2 cups flour, ½ tsp salt, 1 cup chopped nuts (optional).
Note: It is easier to mix if you combine the dry ingredients (except for sugar and mashed bananas) in another bowl then add it slowly to the batter.
Grease bottom and sides of 2 large loaf pans or spray with Pam. Mix ½ cup sugar and 1-1/2 tsp cinnamon in a small bowl. Dust the insides of each of the pans with half of the mixture, making sure to cover the bottom and sides well.
Pour batter evenly into the 2 pans and sprinkle with remaining sugar mixture over top of the batter.
Bake for approximately 1 hour (until toothpick comes out clean.) Cool until the bread loosens from the pan easily. Turn onto serving dish. May be served warm or cold. Enjoy.