"This is a great all-purpose barbecue sauce. It's great on any type of meat, but for pork, I would double up on the peppers."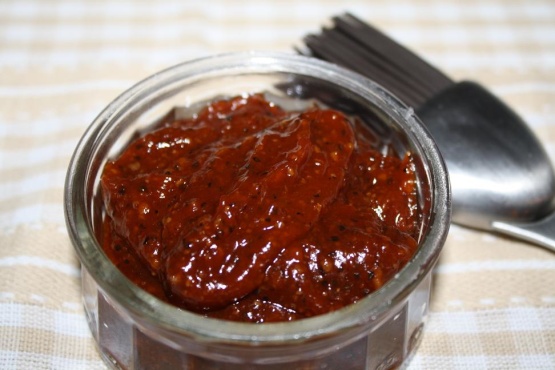 Barbecue Sauce (Red)
1 recipe photo
Directions
Saute the onions, peppers, and crushed red pepper in the canola oil or butter over medium heat until lightly browned, 5 to 10 minutes. Add the garlic and simmer for 5 minutes more.
Add the chili powder, black pepper, brown sugars, honey, and molasses and cook until carmelized. Add the vinegar, salt water, mustard, lemon juice, and Worcestershire sauce and simmer for 15 minutes.
Add the ketchup and simmer for 10 minutes. Let cool before storing.