"A french moulded cream dessert ( with variations) from Practical Cookery."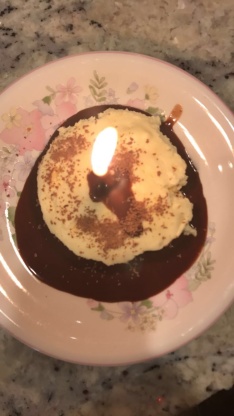 Directions
If using leaf gelatine, soak in cold water.
Cream the yolks and sugar in a bowl until almost white.
Bring the milk to the boil and whisk onto the yolk mixture.
Place in a thick bottomed sauce pan and place on a low heat, stirring continuously with a wooden spoon until the mixture coats the back of a spoon. The mixture must not boil just like when making custard.
Remove from heat and add the gelatine, stir until dissolved.
Stir occasionally until cool and almost setting point.
Fold in the lightly beaten cream.
Fold in the stiffly beaten egg whites.
Pour into a fancy jelly mould or individual moulds which have been lightly oiled. Refrigerate until set.
Turn onto a plate and serve.
Chocolate: melt 50g ( 2 oz) chocolate in the milk.
Coffee: add some coffee essence or coffee granules in the milk.
Lemon or orange bavarois: add finely grated zest and juice of 2 lemons or oranges and a drop of orange or yellow food colour to the mix. Increase the gelatine by 2 leaves ( 10g).