"These really are so delicious, folks. They're almost like little "meatloaf balls", with a lot more flavorful surface area than a big slice of meatloaf. And the sauce is just a classic sweet/sour ketchup concoction and it makes you think of Grandma. My kids love this dish, which is a miracle. And they're delicious warmed up the next day and placed on a toasted sandwich bun with melted mozzarella on top. Yikes. *Note that these meatballs are not in the same category of regular Italian meatballs that would go in Spaghetti and Meatballs—those have more of a breadcrumb/parsley/Parmesan flair. These are more in the comfort food/meatloaf category. If you'd like to serve them with pasta, regular egg noodles tossed in a tiny bit of melted butter would be divine."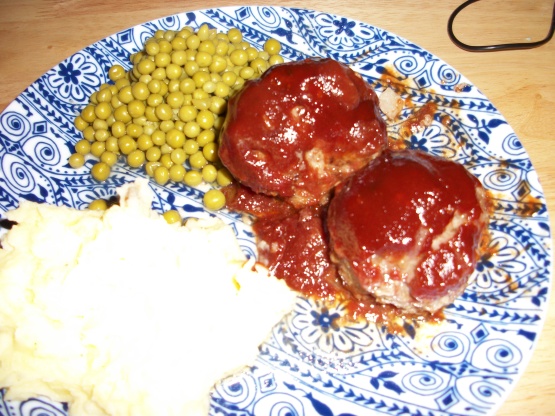 BBQ Meatballs (Courtesy of Pioneer Woman)
1 recipe photo
Directions
Preheat oven to 350 degrees.
Combine ground beef, oats, milk, 3T very finely minced onion, salt and black pepper.
Roll into medium-small balls and place on a cookie sheet.
Place sheet in freezer for five minutes.
After 5 minutes, remove meatballs from freezer and immediately dredge in unseasoned flour.
Brown meatballs in canola oil until just brown.
Place into a baking dish.
Combine all sauce ingredients.
Pour over meatballs and bake at 350 degrees for 45 minutes.
Serve with egg noodles, mashed potatoes, or crusty French bread.