"These burritos can satisfy the pickiest eater. Very versatile! Can be frozen and reheated assembled or unassembled."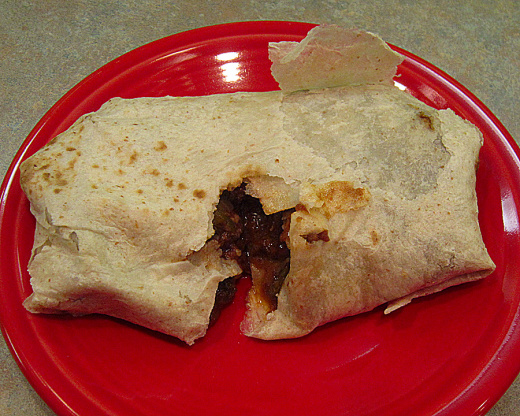 Beefy Bean Burritos OAMC
2 recipe photos
Directions
Brown ground beef with onions and garlic; then drain. Add all remaining ingredients except cheese. Simmer for 10 to 15 minutes.
Cool mixture to room temperature in the fridge.
Unassembled: freeze mixture in bags. Thaw overnight, then heat meat mixture in a pan before assembling burritos. Bake at 250 degrees for 10 to 12 minutes.
Assembled: spread chilled mixture on tortillas and top with cheese, then flash freeze and wrap individually. Microwave: Cook on high, 1 at a time for 4 minutes. Oven: Bake at 400 degrees for 15 to 25 minutes.