"The finest CRISPY batter recipe. Always used by myself and never fails to impress. For the crispiest batter you must steer well clear of eggs! This is great for fish, chicken, mushrooms onions etc. Good Baatter consistency: Dip your finger into batter. It should not run off the finger but drip off after around 5secs."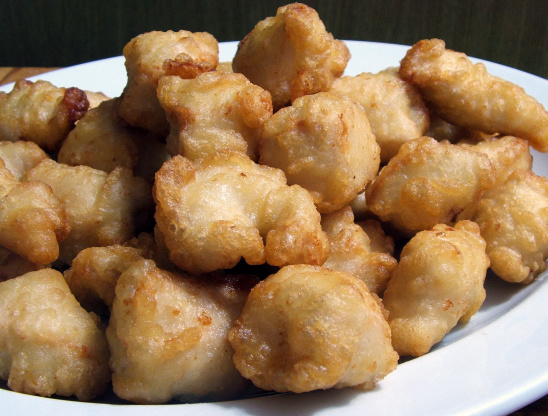 Beer Batter for Frying
1 recipe photo
Directions
Sift Flour and Baking Powder into a bowl.
Pour Liquid, (Lager is best but Water can also be used) into a bowl.
Sift Flour and Baking powder mix over the liquid a little at a time whisking inbetween until all is mixed with no lumps.
At this stage, check consistency to your requirements. Add a little more flour for thicker batter, a little more liquid for a thinner batter. No more Baking powder is needed.
Use immediately, no need to rest.