"A creamy homemade soup fills a warm and tasty, just-baked bread bowl in just 30 minutes."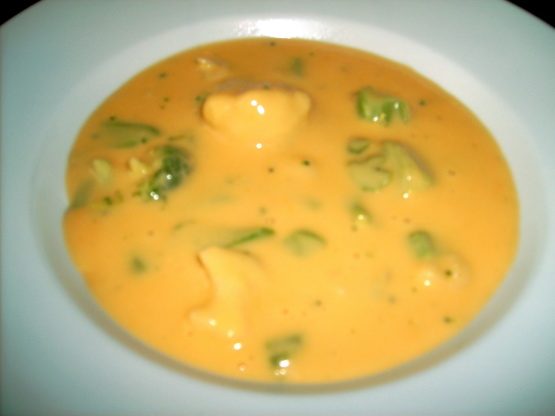 Beer Cheese Soup in Bread Bowls
1 recipe photo
Directions
Bake mini-loaves as directed on bag.
Meanwhile, in 2-quart saucepan, melt butter over medium heat.
Stir in flour; cook 1 minute, stirring constantly.
Gradually add broth and half-and-half, cooking and stirring until thickened.
Add cheese, Worcestershire sauce and beer.
Reduce heat to low; cook 8 to 10 minutes, stirring occasionally, until cheese is melted and flavors are blended.
Remove loaves from oven; cool 10 minutes.
Cut top off each loaf.
Lightly press centers of loaves down to form bowls.
Place each bread bowl in individual shallow soup plate.
Spoon soup into each bread bowl.
Sprinkle with chives.
Place top of each loaf next to filled bread bowl.