"This tasty(if unhealthy)recipe is one I've used during Stampede Breakfasts for years. These are real "stick to the ribs" western flap-jacks that will wreck any diet in seconds. I've always had a large electric or very large gas griddle to use, but one that will cook 4 at a time will do as well. Can be eaten with your hands, but not with syrup!!"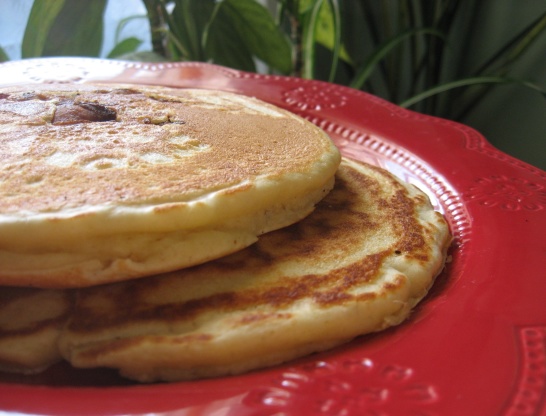 Big John's Calgary Stampede Flap-Jacks
1 recipe photo
Directions
Heat griddle to 375.
Cut bacon slices in half and cook on griddle to desired crispness and set aside. Retain the bacon fat in a bowl.
Combine all dry ingredients in a large bowl.
Beat egg into milk until well combined.
Pour egg/milk combination and melted butter into dry mixture and mix until smooth.
Spoon a little bacon fat onto the place you will be cooking each flapjack and place one piece of bacon in each of these locations.
Using a soup ladle, add one scoop of batter over each bacon piece.
Grill until bubbles pop on the surface of the flapjack then flip and grill until light brown.