"Plain ole homemade biscuits"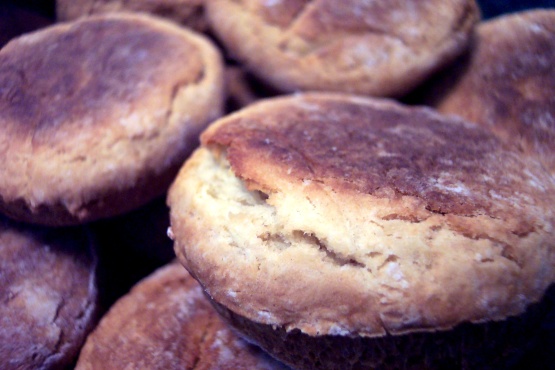 Directions
Sift flour, salt, powder.
Add shortening and mix well.
Stir in milk with a fork.
Turn dough onto floured moulding board.
Knead 10 to 20 times.
Roll or pat out to 1/2 to 3/4 thickness.
Cut.
Place on greased baking sheet.
Bake in oven at 450 degrees for 12-15 minutes.