"This is the recipe I have been using for year. It comes from the Sure-jell pectin package. Here is how I do mine."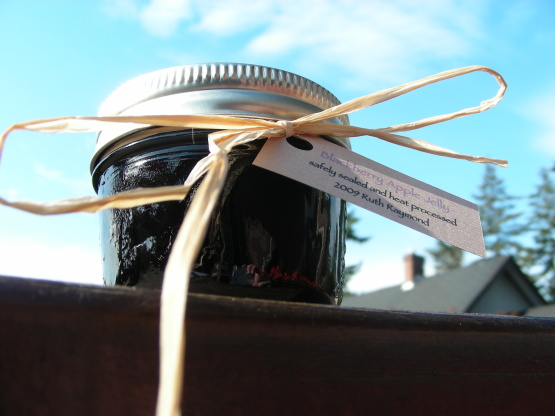 Blackberry Jelly
1 recipe photo
TO MAKE JUICE

4

cups blackberries

4

cups water (or enough to cover berries)

TO MAKE JELLY

3 3⁄4

cups juice

4 1⁄2 cups sugar

1

(1 3/4 ounce) box dry pectin

1⁄2 teaspoon butter (optional)
Directions
FOR JUICE: Lightly mash berries and cook in water on top of stove for about 20 mins over medium/med high heat.
FOR JELLY: Strain berries through cheesecloth, wire mesh strainer or sieve. SAVE JUICE! Discard berries and seeds.
Measure sugar exactly. (do not reduce or use sugar substitute) Set aside.
Measure juice exactly. Place juice and pectin in a 6 to 8 quart sauce pot. Add butter now (if using) to reduce foaming.
Bring mixture to FULL ROLLING BOIL (a boil that does not stop bubbling when stirred) on high heat, STIRRING CONSTANTLY!
Stir in all of sugar. Return to rolling boil and boil exactly one minute, Stirring constantly.
Remove from heat and skim off any foam.
Quickly ladle into prepared jars, within 1/8 inch of top. Wipe jar rims and threads with damp cloth. Cover with two piece lids. Screw on tightly.
Process in a hot water bath for 5 mins or use the inversion method.
NOTE: All instructions are included with pectin.
Save any left over juice for a second batch! Can add up to 1/2 cup of water to juice if needed to make exact measurement.
Have fun and enjoy!