"My mom was a newlywed in the 1950s when she found this recipe. It's been my favorite dessert as long as I can remember. Since I've never seen the exact recipe anywhere else, I have copies stashed all over the place so I never lose it. I usually increase all the filling ingredients by half to have more of it. I've never counted the number of blackmoons this makes so I'm just guessing."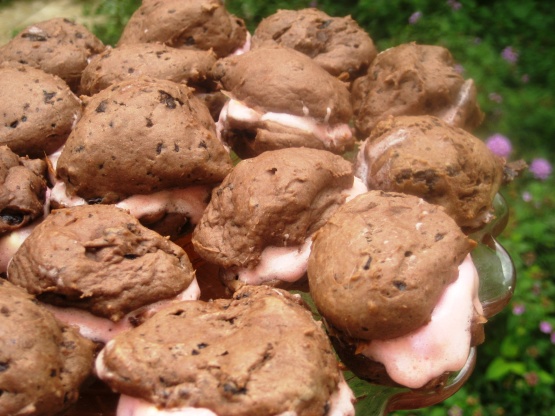 Blackmoons
1 recipe photo
Directions
In a large mixing bowl, mix the first 10 ingredients well and drop by teaspoon on an ungreased cookie sheet. Bake in a 425 F oven for approximately 7 minutes. Cool on wax paper.
To make the filling, mix the filling ingredients together (1/2 cup shortening, 1 cup confectioner's sugar, 1 cup marshmallow fluff, 1/2 teaspoon vanilla, and a little milk) to make a creamy consistency.
Choose 2 shells approximately the same size and spread one with the filling and top with the other.