"A beautiful, no work recipe for grape muffin. I use this recipe for other muffins as well. Just remember that if the fruit has high water content, put it on a saucepan and evaporate about 80% of the juice. It enhances the taste gr(ape)ly..."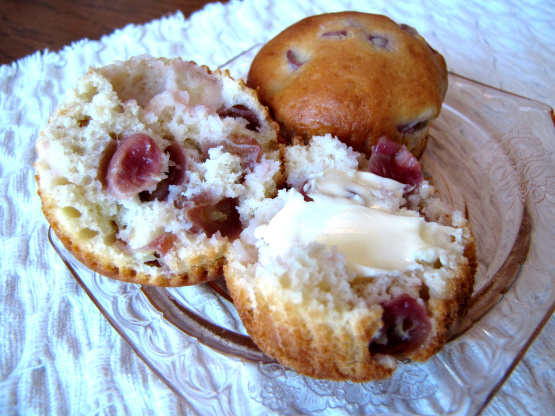 Bli's Grape Muffins
1 recipe photo
Directions
Preheat the oven to 180 degrees Celsius.
In a saucepan, heat the grapes on medium flame till most of their juice gets evaporated.
Meanwhile, mix all the dry ingredients separately in a bowl and mix the other ingredients in a different bowl.
Slowly, add the liquid mixture into the dry ingredients so that no lumps are formed.
Remove the grapes from the heat and gently fold them into the batter.
Butter the muffin baking sheet and transfer the batter into the muffin cups. Make sure that you fill them only 3/4 of the way so that when they rise, they don't fall out.
Bake for 25 minutes to 30 minutes at 180 degrees Celsius.
Cool for ten minutes before taking them out of the oven.
Remove from cups and enjoy!