"I always seem to have plenty of recipes filed away for blue cheese.....don't ask me why my family doesn't even eat it! But I quite often make recipes to take when going out. This recipe was loved by all served when served with a cheese platter."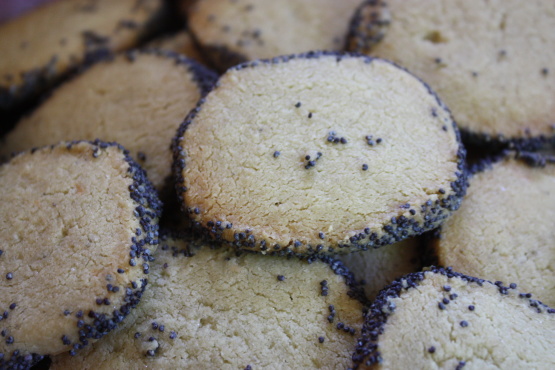 Blue Cheese and Poppyseed Biscuits
4 recipe photos
Directions
Process the flour, butter and cheese until mixture forms a soft ball.
Shape mix into a log (4cm in diameter) place log in plastic wrap and refrigerate until firm.
Remove log from plastic, roll in poppyseeds, cut into 5mm slices (rounds) & place the rounds about 3cm apart on ungreased oven trays. Sprinkle rounds with a little sea salt.
Bake rounds in a moderately hot oven for approx 15 minutes or until lightly browned, cool on trays before removing.
Store in airtight container for 3-4 days.