"I combined two good similar recipes in this excellent one to prepare a really good blueberry cobbler bread like muffins in a loaf that want to share here. Enjoy."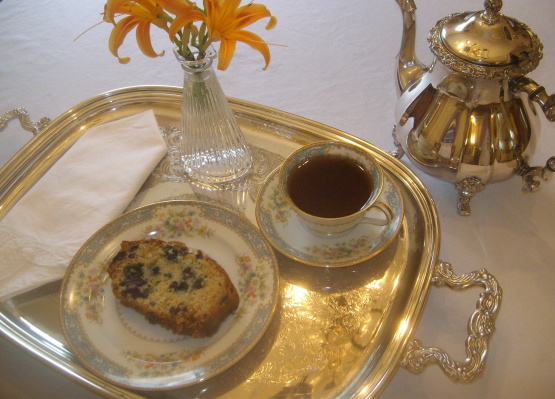 Blueberry Cobbler Loaf Bread
2 recipe photos
Directions
TOPPING: mix together melted butter, brown sugar, flour, cinnamon and chopped walnuts. Mix all ingredients until crumbly and set aside.
Line the bottom of a 9x5x3-inch loaf pan with parchment paper or grease it.
In a medium bowl, mix together the flour, sugar, baking powder and baking soda. Make a well in the center and set aside. In a large mixing bowl, combine beaten eggs, milk, vegetable oil, and vanilla extract; add to the well in dry ingredients. Stir just until batter is moistened.
Carefully stir in 1 tablespoon flour into the blueberries, then fold the blueberries and lemon peel into the batter mixture.
Place the topping mixture onto the top of the bread batter.
Bake at 350º F. and bake for about 50-60 minutes, or until a wooden toothpick comes out clean when inserted in the center of the loaf, but just check that the topping is not burning, (thanks the reviewer for this suggestion).
Remove from oven and cool blueberry bread in pan on a rack.
NOTE: for best flavor, wrap and store overnight; or refrigerate wrapped for 2 days, or freeze for 2 weeks.