"I found this in my Feeling Saucy cookbook and had it with deep fried chicken fingers. Needs a resting time of one hour."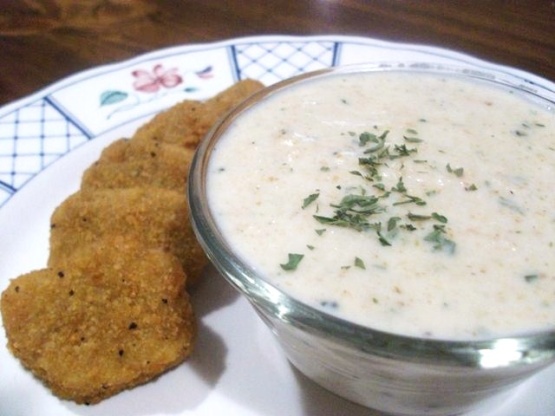 Bread Sauce
1 recipe photo
Directions
Make small holes in the onion using a skewer and stick the cloves in them.
Put the onion, bay leaf, and peppercorns in a pan. Pour in milk. Bring to a boil. Remove from heat, cover. Set aside for 1 hour.
To make the sauce, discard onion and bay leaf. Strain milk to remove peppercorns. Return to a clean pan and add breadcrumbs.
Cook over low heat 4-5 minutes until breadcrumbs have swollen and sauce is thick.
Beat in butter. Season well with salt and pepper and a good grating of nutmeg. Stir in cream just before serving, if you are using it.