"Easy basic quiche recipie. Add what you want for fillings. My friend Kathy made us Michigan ladies this great breakfast one morning when we were visiting her in Colorado and snowed in by a three day blizzard in the mountains."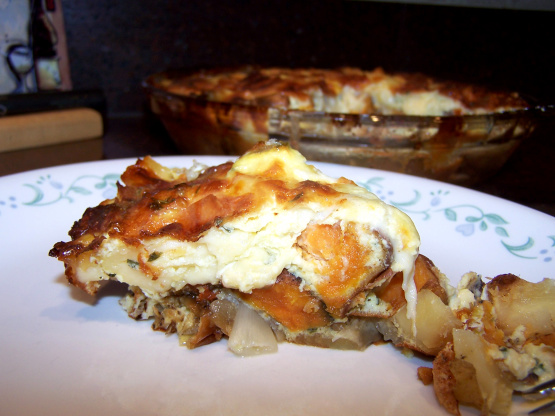 Breakfast Quiche
3 recipe photos
Directions
Beat eggs well.
Add sour cream and beat together.
Add your toppings. Spinach and feta, or ham and cheese, or mushrooms and onions. Add any topping you want. (cook bacon or sausage first)
Add cheese and mix. Bake in cake pan, quiche pan, or square glass pan.
Bake in 350 degree oven for 40 minutes. Shorten time if you like runny eggs.