"VEGAN version of a simple, one-bowl brownie recipe. Super easy! This recipe makes a moist, but not too-fudgy brownie that adapts well to add-ins (such as nuts, coconut, vegan choco-chips, etc.) And no exotic or hard-to-find ingredients! Enjoy!"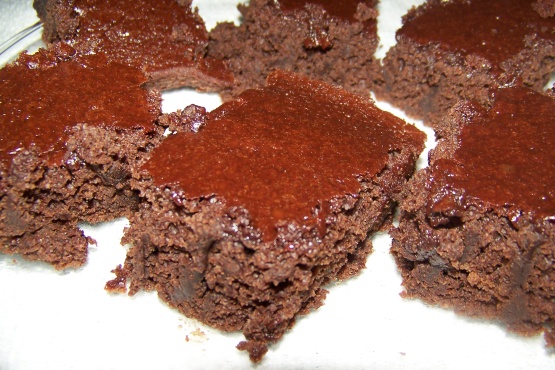 Directions
Preheat oven to 350 degrees F.
Spray a casserole dish (or 9" X 13" baking pan) with PAM or canola oil spray.
Mix together all dry ingredients in a large bowl. Add all the wet ingredients and stir well.
Spread in the oiled casserole dish and bake 25 minutes, or until the top is dry and the sides pull away from the dish slightly.
Allow to cool completely, then cut into squares.