"Great salad dressing for greens, shrimp or chicken salad."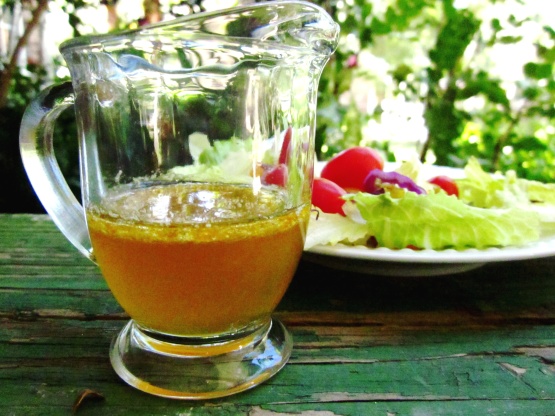 Burnt Honey and Orange Vinaigrette
4 recipe photos
Directions
Pour the honey into a 2½ cup saucepan or a small nonstick skillet.
Cook on medium heat until it begins to foam up, then reduce heat slightly and cook 4 to 5 minutes, swirling the pan occasionally, or until the honey begins to caramelize and turn a light brown.
Remove pan from heat and pour in the orange juice.
Set back on burner and stir to dissolve the honey.
Stir in orange zest.
Pour into a bowl and cool.
Whisk in vinegar, salt, pepper and oils until thickened and blended.
Refrigerate until ready to use.