"I created this Caesar Dressing several years ago when I was catering. People loved it and I just give it out. I tried to make it with low fat mayo but it was not the same. This recipe makes about one quart. I have yet to find a any Caesar Dressing in any restaurant that can beat this one. I have also added artichoke hearts or grilled chicken breasts. I will add my Chicken Adobe recipe that is great with this salad."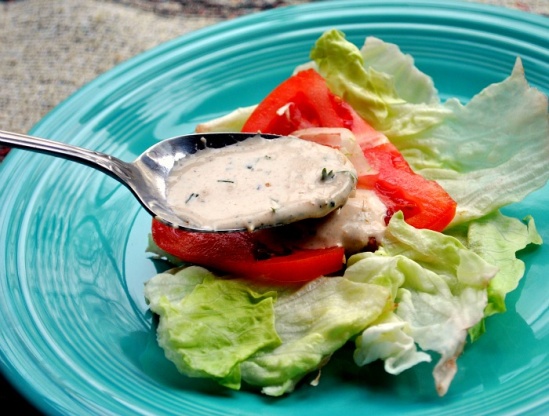 Caesar Dressing
4 recipe photos
Directions
In a large mixing bowl, combine all of the ingredients except the olive.
oil, canola oil and mayonnaise.
Add the mayonnaise. Mix. Using a wire whip, whip the oils into the mixture.
until all the oil is incorporated.
The above can be done with a Mixer and wire whip.
Best to make this a day before so all the flavors develop.
MAKING THE SALAD.
When making salad, mix romaine lettuce leafs, that have been rinsed and.
cut up. Add garlic croutons and a little shredded Parmesan cheese. Add.
enough dressing to coat each leaf and then top with more shredded Parmesan cheese for garnish.