"A yummy dessert from Fooddownunder!"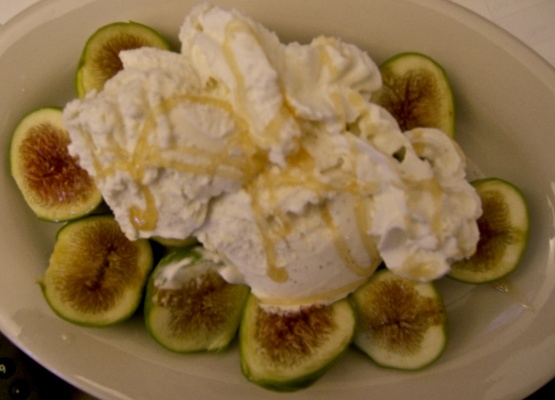 Caramel Drizzled Figs and Ice Cream
1 recipe photo
Directions
Dissolve sugar in 1/4 cup water in a heavy-bottomed saucepan. Place over high heat; wash down sides of pan with pastry brush. Cook, without stirring, swirling pan occasionally, until an amber-colored caramel forms, about 8-10 minutes. Watch it carefully.
Remove from heat.
Carefully stir in cream. Reheat until smooth. Add vanilla extract and cinnamon. Mix well. Remove from heat. Let stand until cool.
Scoop ice cream into serving bowls and arrange figs on top. Drizzle with caramel sauce.