"Posted in response to request in forum. This is from Cuisinart and designed for a gluten-free cycle, which is 2 hrs 39 minutes long in this machine."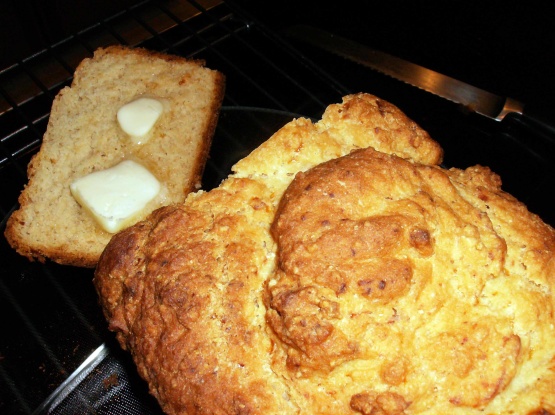 Cheesy Gluten-Free Loaf (Abm)
1 recipe photo
Directions
Add milk, olive oil, eggs, honey and cider vinegar to bread pan.
Mix all remaining ingredients except for yeast in a large bowl to incorporate, then add to the bread pan.
Add the yeast. Set to the gluten-free cycle or whichever cycle in your machine that is closest to the time shown above.
While bread is kneading, scrape down sides with a rubber spatula to make sure all ingredients are incorporated.
After cycle is completed, remove and allow bread to cool completely before slicing, for best results.