"Here in the deep south it gets really hot in the summer and as we all know the perfect wake me up is coffee. So how do you get the coffee down in 100 degree heat? This recipe was invented by a friend and myself and now we have a cult following. Following us for the cold mocha lattes that is. Try it you will not be disappointed!"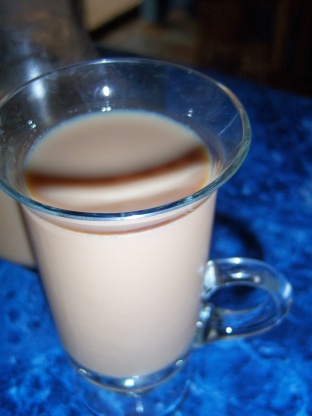 Chilled Mocha Latte
1 recipe photo
Directions
In your automatic coffee maker scoop your coffee and add your water just like your making your regular coffee.
Start the coffee making process.
While you are waiting for your coffee to brew, in a 1 gallon pitcher go a head and measure out you Cocoa and sugar.
When coffee is brewed and cooled slightly, pour into the pitcher and mix well so the sugar will dissolve.
Let cool completely and then add milk.
Chill!