"Chipotle peppers are jalapeno chilies that have been smoked and dried. Their smoky heat is delicious brushed over tortillas and pizzas, and carefully added to soup and stews. A little will go a long way. The puree will keep almost indefinately; if you know you'll be storing it a long time, cover the puree with a thin layer of oil. Enjoy! Adapted from Field of Greens restaruant cookbook."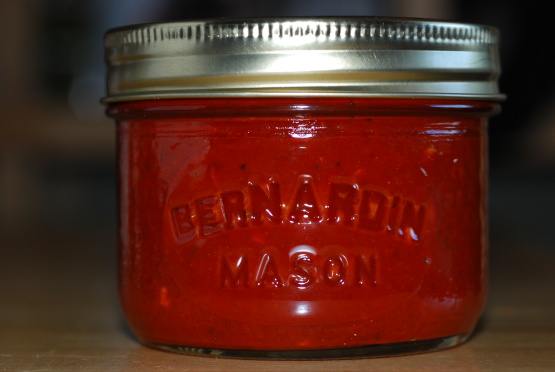 Chipotle Pepper Puree
2 recipe photos
Directions
Take the contents of the can and puree in a blender or food procesor. Be careful handling chipotles and remember that a little of this smoky chili puree will go a long way.
Store in the refrigerator until needed in a jar with tight lid.
The puree will keep almost indefinately when covered with a thin layer of oil(I prefer olive oil).