"I put this in a forum as someone was asking for hints on what to use for chocolate crackles in place of copha, so I figured I should make it public on here too. They're very good."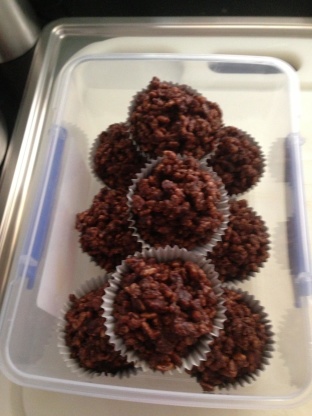 Choc Crackles, (Without Copha)
1 recipe photo
Directions
Melt the chocolate and butter together in a bowl placed over a pan of simmering water, stirring until melted.
Remove chocolate from heat, and stir in the syrup and cereal.
Drop spoonfuls of mixture into 12 muffin or cupcake cases. Refrigerate for at least one hour.
They will keep in an airtight container for up to 5 days.