"Another recipe that I found online years ago and have been making ever since. Isn't the internet a wonderful thing? This makes a ton of cookies. You'll need a couple of really big mixing bowls for this one. Courtesy of someone named Jaylor on allrecipes.com"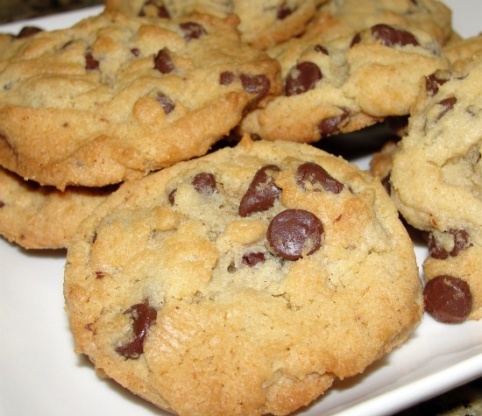 Chocolate Chip Cookies
2 recipe photos
Directions
Preheat oven to 350 degrees F.
Cream together margarine and both sugars.
Add the aggs and vanilla to the butter/sugar mixture.
Combine the flour, soda and saltin a separate bowl and then add to the egg mixture.
Mix well.
Add chips.
Roll into walnut-sized balls and put onto a baking sheet (be sure to leave some room in-between).
Bake for 10-12 minutes
Cool.