"Adapted from an Australian Table magazine - very easy for kids to make and very moorish to eat."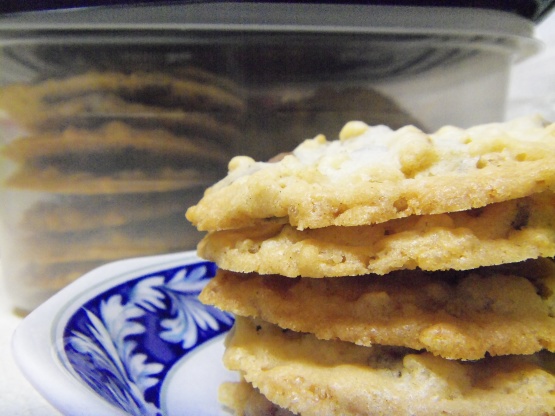 Chocolate Crispy Biscuits
3 recipe photos
Directions
Preheat oven to 180 degrees celsius.
Line a baking tray with baking paper.
Cream butter and sugar together till pale and creamy.
Add egg and vanilla and beat till smooth.
Add remaining ingredients.
Stir till well combined.
Place heaped tablespoons of mixture on trays.
Allow room for spreading.
Bake 15 - 17 minutes, then cool for 5 minutes.
Transfer to wire rack.