"Easy Paleo Truffles, source is Satisfyingeats.wordpress.com"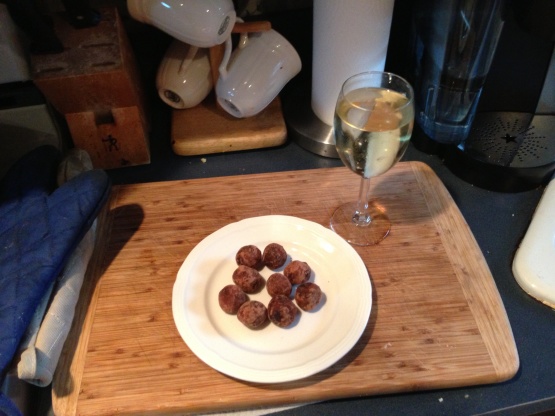 Chocolate Truffles
2 recipe photos
Directions
Soften the coconut butter (aka coconut cream concentrate).
Put 6 tbs of coconut butter in a stand mixed and start mixing. Slowly add in the cocoa.
When the cocoa is fully incorporated add the vanilla and sweetener and continue mixing.
Take a teaspoon full of the truffle mixture and put a hazelnut in the center. Roll into a ball. This will make 16 truffles.
Coat with crushed nuts if desired.