"I recieve emails from Prevention Online. These come weekly and have lots of interesting articles. This was "Posted: Apr 25, 2004". I wanted a safe place to keep it and to share it with the people of Recipezaar. This is posted in the Health Discussions: Conquering Cholesterol. Here is a link for Prevention for cholesterol: http://www.prevention.com/cda/channel2002/0,2469,s1-683,00.html . I like to find tonics and cures that are affordable and use natural ingredients. Sometimes we need prescriptions, but a little prevention may just go a long way. I see a pattern of age and weight as contrubuting factors, besides genes and this is a natural occurance for so many of us. Even if we are within a healthy weight range, we may not be the weight we were when we were teenagers and 20 somethings. I'm thinking this contributes individually and am interested in finding out. I hope this helps somebody!"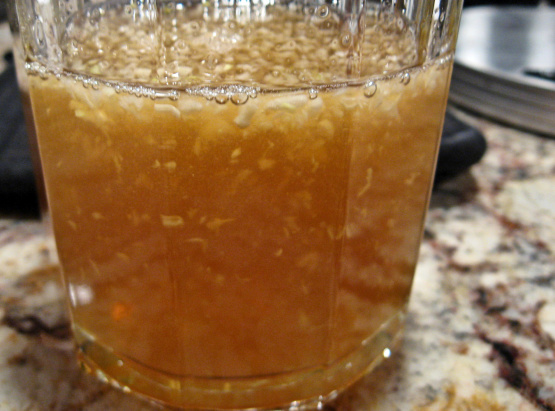 Cholesterol Remedy
1 recipe photo
Directions
Blend 1 cup of apple cider vinegar with 8 cloves of garlic.
Add 1 cup of honey and blend.
Store and steep in the fridge for 4 days.
Put 1 Tbsp into a glass, mix with 4 oz water, stir well and drink this daily.
Brings it down like nothing else!