"I found this in a women's magazine a few years ago. It was on the Crisco coupon page."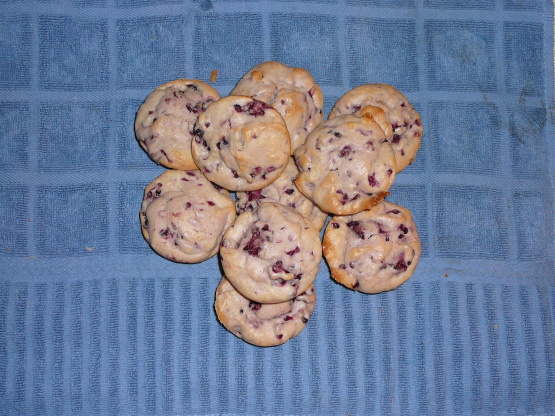 Classic Blueberry Muffins
1 recipe photo
Directions
Preheat oven to 400'F.
Spray a standard 12-muffin tin with Crisco No-Stick Cooking Spray. Set aside.
Whisk together in a medium bowl the flour, sugar, baking powder, baking soda, salt and cinnamon. Set aside. In another medium bowl, whisk milk, Crisco Oil and eggs until smooth. Add dry ingredients and mix just until blended-do not over mix. Add blueberries and stir just until evenly blended.
Spoon batter into prepared tins. Bake until a toothpick inserted into center comes out clean, about 15-20 minutes Sprinkle muffins with coarse sugar (optional). Cool in tins on a baking rack for 5 minutes, then remove.