"A friend and I have recently become addicted to coffee with flavoured creamers (mmm... International Delight...), and then... I ran out - and so did the local store! So I hunted down recipes online until I found this one - it's sweet and creamy and (most importantly - to me, at least) not a powder!!! It's from thriftyfun.com."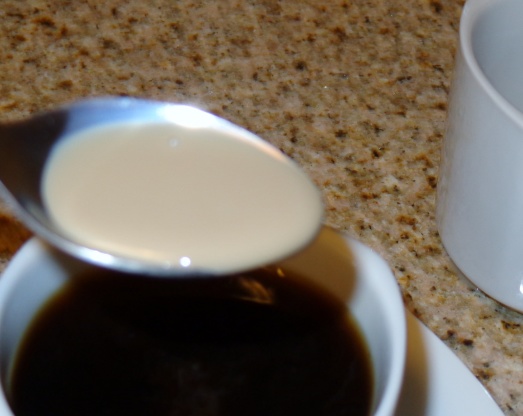 Copycat French Vanilla Liquid Coffee Creamer
3 recipe photos
Directions
Combine all ingredients in a blender and blend well (or in a mason jar and stir up sweetened condensed milk as it will settle at the bottom, and then put lid on it and shake like crazy!). Store in the fridge. Will keep for approximately two weeks.
Variations:
a) Add 1 Tbsp cocoa and 1 tsp almond extract for a chocolate almond flavor.
b) Add 1 tsp almond extract and 1/2 tsp orange extract for cappuccino.
c) Add 1/2 tsp cinnamon and 1 tsp almond extract for amaretto.
d) Add specialty flavor syrups (from specialty coffee shops and the like) as needed for additional flavors.
Please note that so far I've only tried the vanilla - and it's wonderful!
Enjoy!