"These are a favorite at our house."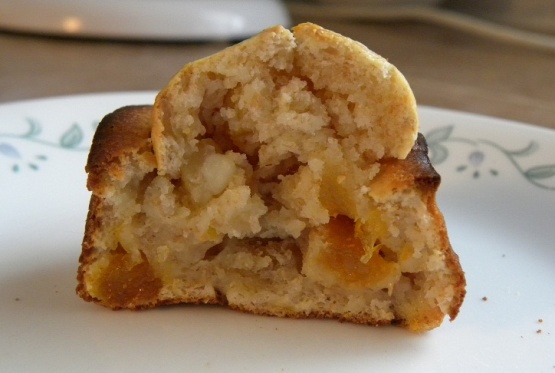 Cream Cheese Muffins
2 recipe photos
Directions
1.Beat cream cheese and oil together. Add egg and milk and mix well. If you want to add flavorings add them with the milk and egg.
2.Combine dry ingredients and fold in until just moistened.
3.Lightly oil the muffin tin and divide the batter evenly. Preheat the oven to 500 degrees then turn down to 400 degrees and bake the muffins for 25 minutes. Makes 12 regular muffins or 6 large muffins.
Variations:.
•Add 1 cup fresh or frozen berries with dry ingredients.
•Add 1 teaspoons almond extract and 1 tablespoon poppy seeds.
•Add 1 cup chopped apple and 1 teaspoon ground cinnamon.
•Combine peel and juice of one large orange with 3/4 cup dried cranberries, refrigerate over night-this one takes a little planning.
•Replace sugar with brown sugar, add 1/2 cup pecans and 1 teaspoon maple extract.
•Combine 1/3 cup brown sugar, 1/3 cup sugar, 1 Tablespoon cinnamon and 4 Tablespoons canola oil, fill muffin cup half full, sprinkle with half of mixture, add remaining batter, sprinkle with remaining topping.