"These yummy cookies are so cute and very delicate. My family has always made these cookies at Christmas time, and made a red and green filling. But I found that making them once a year wasn't enough, so I've been known to make them once a month! You'll love them!"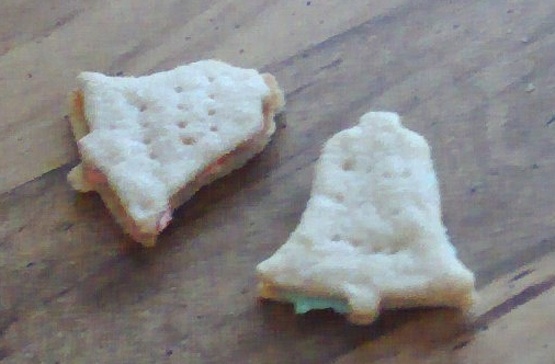 Cream Wafers
1 recipe photo
Directions
Mix flour, butter, and whipping cream.
Cover and refrigerate about 1 hour or until firm.
Preheat oven to 375 (F).
Roll 1/3 of the dough at a time on a floured surface.
Roll the dough until it is 1/8 inch thick.
Cut dough into 1 1/2 inch rounds (or by using the opening of a shot glass).
Dip both sides of cookie in sugar.
Place sugared cookies on ungreased cookie sheet.
Prick each cookie about 4 times with a fork.
(This allows air to escape from the cookie while baking, so it can rise.) Bake cookies in preheated oven for 7-9 minutes, until set but not brown.
Remove cookies from sheet and allow to cool completely.
Meanwhile prepare the creamy filling.
Creamy Filling: Mix all ingredients until smooth.
Smooth about a teaspoon of the filling onto a cookie, and top with another cookie.
Keep cookies refrigerated for up to 7-10 days.
if they last that long!