"I found this in 'Better Homes and Gardens' magazine this month (Jan 07). While I don't stray from my pancake recipe often, I had to try this one. It's a PB-lover's pancake and the crunchiness is the best part:)."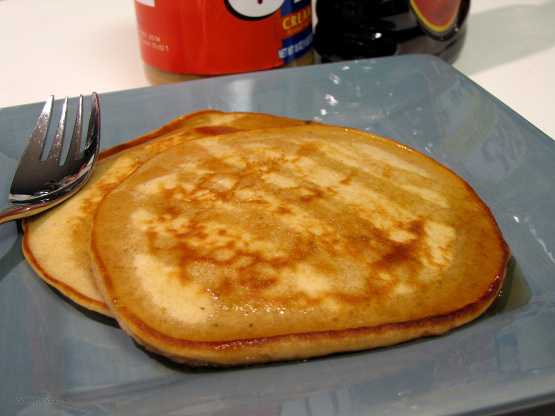 Creamy Crunchy Peanut Butter Pancakes
1 recipe photo
Directions
In a large bowl, combine dry ingredients.
In a medium bowl whisk eggs and peanut butter until combined; then gradually add milk until thin and smooth.
Pour wet mixture into dry and stir just to combine. (will still be lumpy) **I added a bit more milk now, as I don't like my pancakes this thick**.
Gently stir in the chopped peanuts.
Place a greased griddle over medium heat.
When hot, cook the pancakes until golden brown.
1/4cup-sized pancakes should take 1-2 minutes per side and will yield about 16.