"Lighter version of crepes--limitless possibilities."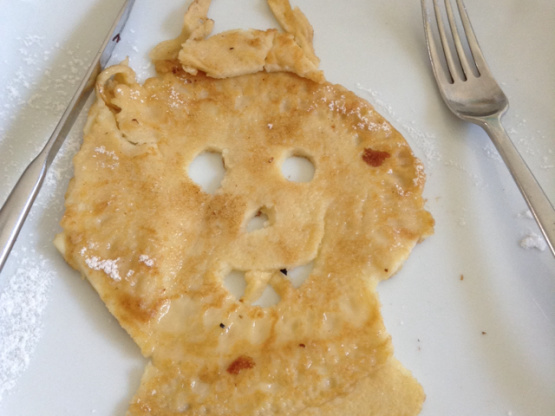 Directions
Heat a pan.
Mix the milk, flour and eggs.
Heat 1/4 tsp butter in the pan.
Put a small amount of the mixture (the size of an espresso cup or 1/4 a normal cup) in the pan and cook until the mixture is solid and gets a light brownish color then flip it and cook until the other side gets the same color then immediately remove crepe from heat.
Repeat process (each time adding 1/4 tsp butter to the pan before cooking the mixture).