"This is from one of my favorite cooking shows "Kristina TV". She's a Venezuelan cook, who makes deliciously easy recipes! I love her show and I never miss it (or at least I try not to)!"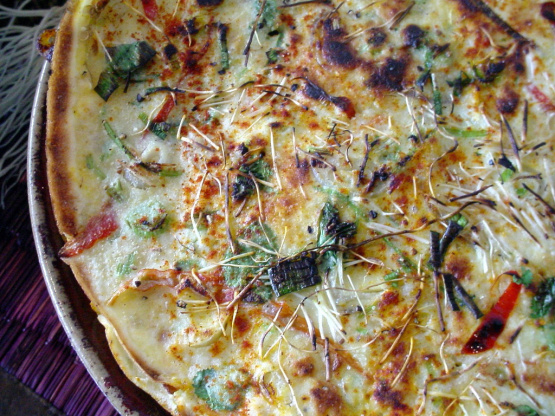 Directions
Mix all the ingredients very well and let sit for an hour.
Grease a large skillet (you can use cooking spray) and heat -- when it's hot enough, pour a little bit of the batter so it's thin but enough to cover the bottom of the skillet.
When it's golden on one side, flip it to cook the other side (do not over cook!).
Fill them with whatever you wish!