"Lamb liver is usually regarded as meat surplus or just trash. But whoever tries lamb liver will change this unjust bias. (You can try this meal with pork or veal liver, but it is not so good). This is very simple BBQ recipe."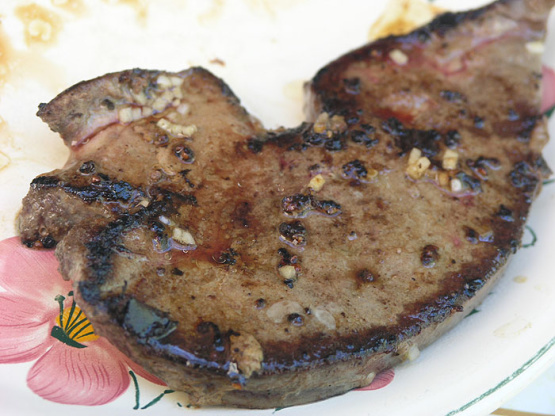 Croatian BBQ Lamb Liver
2 recipe photos
Directions
Cut liver into 1 cm thick stakes, removing small veins. Soak liver in milk for 1 hour.
Drain the milk dry with paper towel, soak in oil and put on fire. Livers are done when they are rose inside.
Salt after otherwise livers will be hard. Serve with fresh cut onion rings.
At the end, just pour over some olive oil over the livers and add some minced garlic.