"Everybody in Croatia knows how you make your blitva. But, there are people who don't like garlic, so this is one of the ways without garlic. You can also make it with spinach."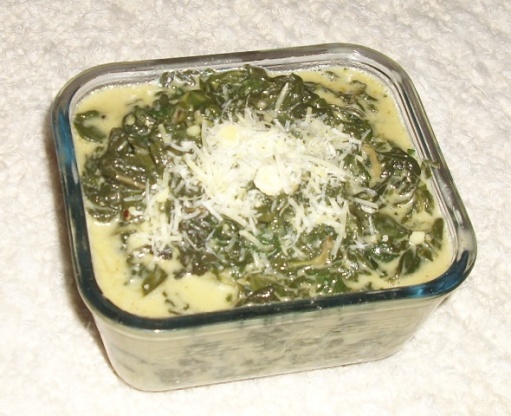 Croatian "blitva" / or Spinach (The Other Way)
1 recipe photo
Directions
Wash and cut spinach/"blitva" leaves and put it aside.
Warm the butter in a large pot; add spinach/"blitva" and mix until butter covers the leaves. Add half of anticipated cream, and the whole amount of parmesan, chive, nutmeg, salt, pepper. Heat it all for 2-5 minutes.
Replace the lot into a refractory pot, cover with the rest of the cream. Bake it in the hot oven (200°C) 5 to 10 minute Serve hot.