"The original recipe I made had 1 pound Ground Beef, and 1 pound Italian Sausage, I adapted this for my BIL who doesn't eat red meat. It's a big hit in our family, and it also freezes very well! And don't be afraid of the chocolate that's in it, it brings out the flavor in the chili! This can also be done on the stove top if you're short on time. Just cook in an 8 quart stockpot."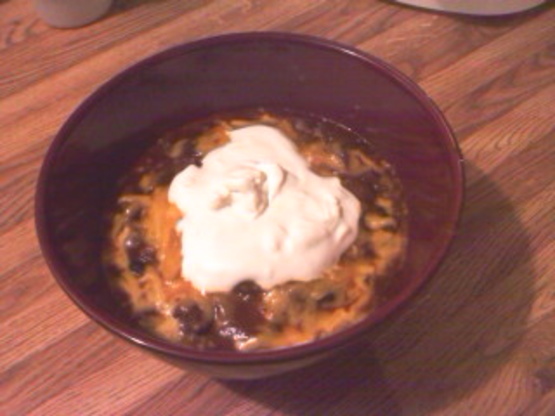 Crock-Pot Savory Chili
2 recipe photos
Directions
Heat the oil in a skillet over medium heat. Add the onions and garlic and cook, stirring occasionally, until tender, 7-10 minutes.
Stir in chili powder, paprika, cumin, oregano and salt.
Add the Ground Turkey (or ground beef & sausage). Increase the heat to medium high and cook the meat, stirring frequently, until cooked through, 8-10 minutes. Once the meat is done add to the crock-pot.
Add the Tomatoes, Kidney, Chili and Black Beans, and the chocolate into the crock-pot and stir.
Cook on low for 6-8 hours, or on high for 4 hours, stirring occasionally if possible. (If done on the stovetop, cook on low heat, cover and simmer, stirring occasionally, for 1 hour.).
Top with your choice of toppings, and enjoy!